Thinking
This Week in Business and Brands: Scents of Success, Boardroom Bravery, and More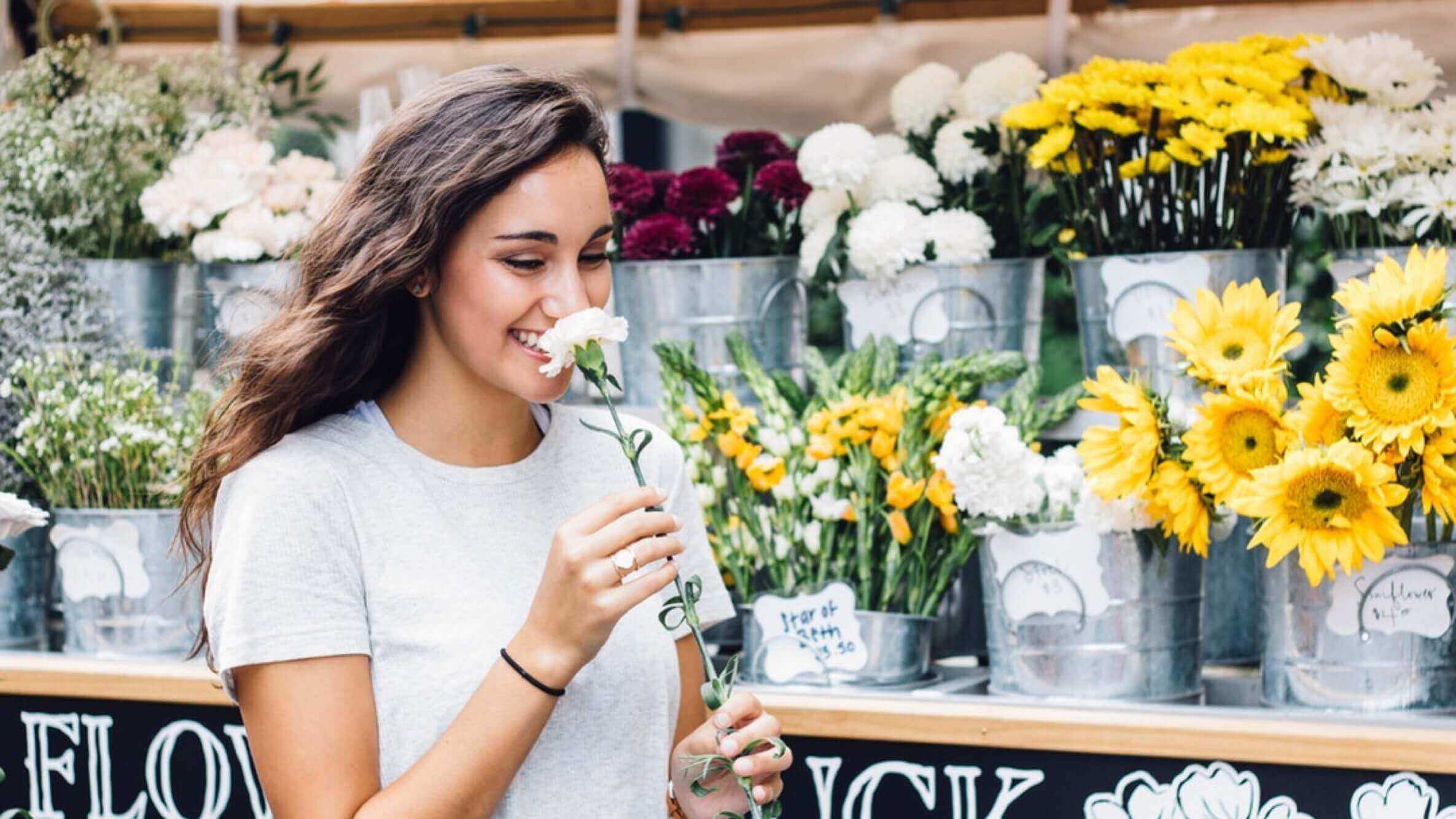 Invisible Influences: Sweet Smells of Success
Think you've got a nose for branding? Then you might want to scale up your scent strategy, where there's plenty of profitable power in the air. From improved perception of product quality to an increased purchase intent, the olfactory opportunity is one that shouldn't be ignored. And it's not just for customers – even within the office, scented environments can reduce operational errors and encourage efficiency. So how can you find the right fragrance for your firm? First, dig into your DNA, clearly identifying your brand's core foundation and aligning on its intent before strategizing its scent. Then, translate the brand into a bouquet, bringing out the themes like cleanliness and luxury through citrus and sultry woods. Next, test out the tinctures first within your organization and then with consumers, confirming it's interpreted with interest – not insult. Finally, determine the diffusion, as the physical spaces can serve just as strategically in deploying your differentiation from greetings to goodbyes. With the right blend of advantageous aromas, you're sure to win with a whiff…
Talking Tactics, Tête-à-Tête: Triumph with Transformation
Need a little boost for your firm's digital transformation? Take a tip or two from SAP's Head of Marketing, Siddharth Taparia, on how to get giant goals into high gear:
On opening doors

: "CMOs should proactively find ways to increase exposure between the enterprise and its customers. Whether through town hall style events, roundtable sessions, or Q&As, it gives ample opportunity to meet customers face-to-face, so they can better understand how their work can best support their most important audience."

On the magic of multi-touch

: "Customer journeys are not chevron boxes or neat circles. They look like a bowl of spaghetti! No one event, content or campaign leads to a buying decision – all these work in harmony to enable a complete customer journey."

On true teamwork

: "C-suite collaboration has never been more important, especially between marketing and IT. As marketers take greater ownership of technology investment and wider digital transformation efforts, there is a natural opportunity to learn from each other."
Leadership Lessons: How to Be "BRAVE"
Dissatisfied with your business results? When it's time to change your strategies, organization, and operations, be sure to be BRAVE, making bold moves in five key areas. First, Environment: whether in the competitive landscape or among your own collaborators, recognizing the need to change your surroundings sets the stage for further evolution. Next up are your Values, shifting your mission, vision, objectives, or goals to reflect that new paradigm of progress. Then comes an adjustment to your Attitude, adapting to the new "why" toward a single overarching strategy. Next, recognize that all company-wide changes depend on your Relationships with your people, so take the time to foster new hires and redouble investment in the old. Finally, you'll have to buff up Behaviors, optimizing the actual operations of the organization to enact enterprising enhancements. Being BRAVE takes courage, but breaking it down to the basics makes strategic success nothing to fear.
Rise & Demise: A Reckoning for Retail
As Amazon continues its e-commerce domination with 44% of all online sales, its reign implies an imminent threat for its analog counterparts in the form of brick and mortar retailers. And while all fear the arrival of their appointment on the chopping block, some are closer to the front of the line than others. Take department stores, for example: with over half of all apparel customers already shopping on Amazon, the added draw of free shipping means functional fashion houses like Macy's and J.C. Penney simply can't compete. And even the off-price merchants like Nordstrom Rack and TJX, who've enjoyed some recent growth against their big siblings, will soon see their bargain-hunting customers seeking sales online first, whether at Alibaba or eBay. Finally, it's time to start thinking outside the big box store, as anything found there can be found online (except, perhaps, for Best Buy's superlative associate assistance). That means exercising a little extra energy on experience, giving customers a little something that they can't get at home. Otherwise, extinction isn't just on the distant horizon – it might already be knocking on the front door…
Piloting Partnerships: A New Card Takes Off
That's all for this week! We'll leave you with this story of revenue on the runway, as the new Delta/American Express program (a Vivaldi project!) soars to new heights…