Thinking
This Week in Business & Brands: Revolutions, Wheel-Spinning, and More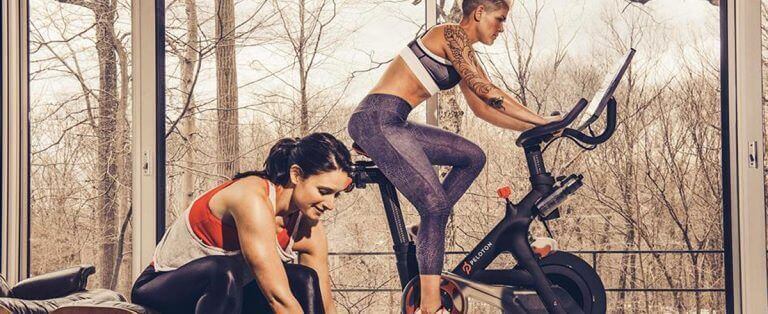 For any procrastinators out there, we have two pieces of good news for you today. Not only do you still have the weekend to file your taxes, but there's also still time to register for our upcoming event here at Vivaldi in NYC!  Come join us for Brand New World: the Speed, Scale, and Scope to Winning the USA, as we pick the brains of branding leaders from Birchbox, Chobani, Unilever and more in an engaging panel discussion at our spacious SoHo loft office. Hope to see you there!
Dawn of a New Era?
The next time you hear someone mention a big networking event, they might not just be talking about some cocktail party; they could be referring to the fourth industrial revolution, "blurring the lines between physical, digital and biological spheres." Moral of the story: if you're not finding dovetail opportunities for both collaboration and digitization, you might just find yourself left in the dust. Case in point: Facebook's new partnership with Dropbox now allows for easy big-file sharing, marrying two behemoths of the Cloud for the benefit of all. And enhancing collaboration even further on the backend is a rising trend towards open-source developing, a move that brings us full-circle to early days of computer gaming that set the standard for the future's (read: today's) online community. Perhaps we're not so "DOOMed" after all…
Racing and Runways
While a global industrial revolution is still in the works, there's still plenty of small-scale reinventing going on for brands looking to stay relevant in these changing times. Among them is Kellogg, who hopes calling cereal by another name will keep millennials hungry for more.  Staying alive is one challenge – competing against your direct rival is another, and for the young cycling-fitness company still finding its Soul, Peloton is staying in the race by incorporating education into their upcoming ad campaign.
For brick-and-mortar fashion retailers, that direct rival is the digital storefront – so brands like Ralph Lauren are fighting back by bringing the customization found online right into the fitting room. Indeed, turning a traditional model on its head might be the trendiest strategy of the moment, as evidenced by Tesla's luxury-first, economy-second rollout plan that's now booked nearly 400,000 advance orders for their 2017 Model 3. Talk about a launch that's truly electric…
Old vs. New
These are exciting times for young whipper-snapper brands like the above, but what's an old-timer to do when facing so much disruption? As on-demand delivery service apps abound, it looks like traditional establishments like the supermarket could be facing certain death.  Same goes for longstanding service providers like H&R block, who has to reinvent its marketing wheel every tax season just to keep pace with the rise of "advisor" apps now available on everyone's phone. Perhaps trusted experts are simply becoming less valuable than anonymous public opinion, as evidenced by Consumer Reports' fight to stay afloat in the face of Amazon reviewers' hot takes. Are these veterans truly at the end of the road?
Luckily, there's always an opportunity to turn things around, and perhaps stealing notes from the newcomers' books is the way to go. This week gives some insight into recent marketing power plays and there's plenty to learn, starting with another inside look behind Intel's collaboration with the Grammys for a real showstopper. And for the weary travel marketer, look no further than this tête-à-tête with Leading Hotels' CMO, explaining the value of both analytics and culture (wine, specifically). Then again, perhaps trying too hard to innovate is overrated – after all, you can always go back to the basics.
Bingeing on Blood
That's all for this week! As HBO's most popular show is about to make its valiant return, we'll leave you with this masochist's guide to TV-series gluttony.