Thinking
This Week in Business and Brands: Banking on Millennials, B2B Travel Buddies, and More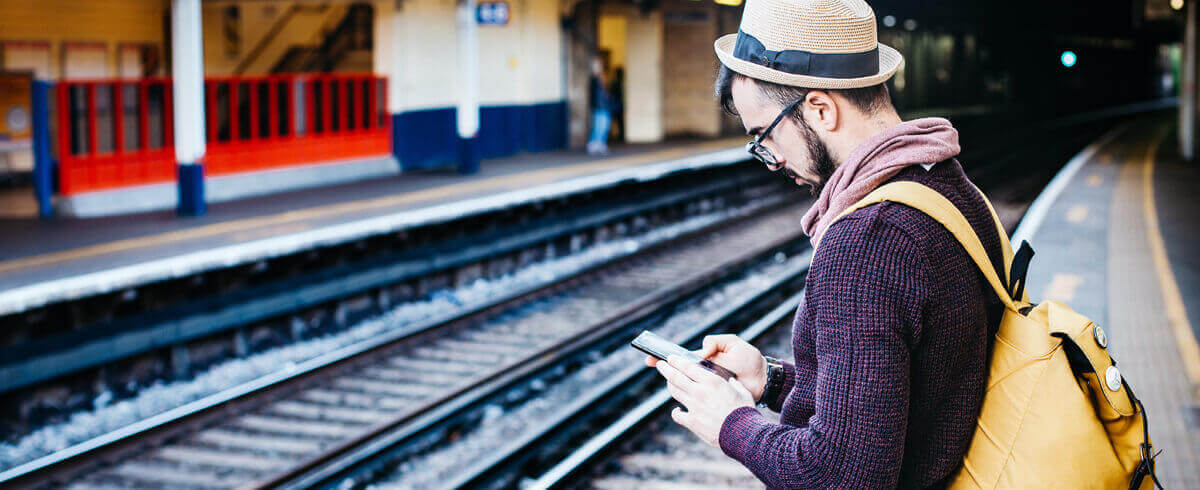 Branding Breakthroughs: Getting with the Times
News flash: apparently it's never too late to realize exactly what kind of company you're running – just ask the 165-year-old New York Times, who "needed to start thinking about [itself] as a consumer brand, and take its power as a brand much more seriously." That's according to Chief Revenue Officer Meredith Kopit Levien, who helped launch the Gray Lady's "The Truth is Hard" campaign just a few months ago. Speaking directly to the consumer just as the media was becoming the spotlight of the news itself, the campaign included short films by director Darren Aronofsky as well as print and display work, forging an even stronger connection of trust and loyalty with its readership. The story once again shows the potent power of customer-first thinking, as "traffic and engagement [went] to a place beyond anybody's expectation." Not to bury the lede or anything…
Talking Tactics, Tête-à-Tête: Trips and Tips 
Got the travel bug? With almost 400 million unique users every month, you might think vacation planning site TripAdvisor has got its own tourism figured out down pat. But in this Q&A with VP of Industry Marketing Heather Leisman, we see the added value their B2B co-pilots bring in helping the business take flight:
On the value of the "network effect": "We've hit a tipping point and created a virtuous circle. The more content we have from travellers and the more content we have from hotels that shows how unique they are, the more engagement we get from consumers, which, in turn, drives more content."

On actively supporting their B2B partners: "Our focus is on helping businesses in the marketing stage. We've built tools to give businesses a way to tell their story and let the true essence of the hotel come through. It's a way to let them control their brand and have a say in how customers are seeing them."

On facing the challenge of mobile disruption: "We have a lot of data to try to surface information to people on this smaller screen and help them get to what they want faster. Mobile isn't a new thing, of course, but it's evolving really quickly."
The Trials of Tech: How to Bank on Millennials
Speaking of mobile, it sounds like there's one question businesses of all kinds now have to answer, but especially for banks: "Why can't I do that on my phone?" When millennials prefer to do their banking in their palms but 93% of mobile transactions go abandoned, it looks like financial firms' apps are clearly due for a fix-up. Silly as it may sound, forgotten passwords seem to be the driving force behind biometric technology like fingerprinting and eye scans, streamlining the login and security processes for the young and restless on interfaces from Bank of America, Wells Fargo, and more. This is no small concern, as established banks face more competition from up-and-comer fintech startups like Wealthfront and Insurify, whose effortless onboarding processes can grab millennial users and hold on tight. As one fintech marketing director puts it bluntly: "Companies spend tons of money on advertising, web sites and mobile apps advertising, but ultimately when someone goes to open the account they don't necessarily have a good experience. All of that branding and investment is undone. And don't get me started on companies that are still making you print, sign, and fax paperwork…"
Sound Strategy: The Gumption of Assumption
You know what they say about assuming – but when it comes to corporate strategy, it turns out some assumptions are indeed more useful than others. We can't help but bring a certain amount of bias with us into every situation – but simply being aware of those preconceptions can allow us to catch the insights that might have otherwise gone unnoticed. And scrutinizing assumptions for quantitative power and specificity can help prevent vague, unhelpful biases that cloud our judgment. From "overconfidence" to "social proof" behavior, there are plenty of presumptuous pitfalls to parry. But these don't just apply to strategy – perhaps more importantly, taking the time to reevaluate the inherent assumptions about your customers can provide newfound understanding and opportunities for consumer connection.
Greatest Hits: Press Play! 
That's all for this week! We'll leave you with our video recap of Vivaldi's own Press Play on Platforms event, full of highlights and insights that will make you feel like you were right there in the room with us!