Thinking
This Week in Business and Brands: The Devil wears J.Crew, New Ways to Say 'Hey Siri,' and more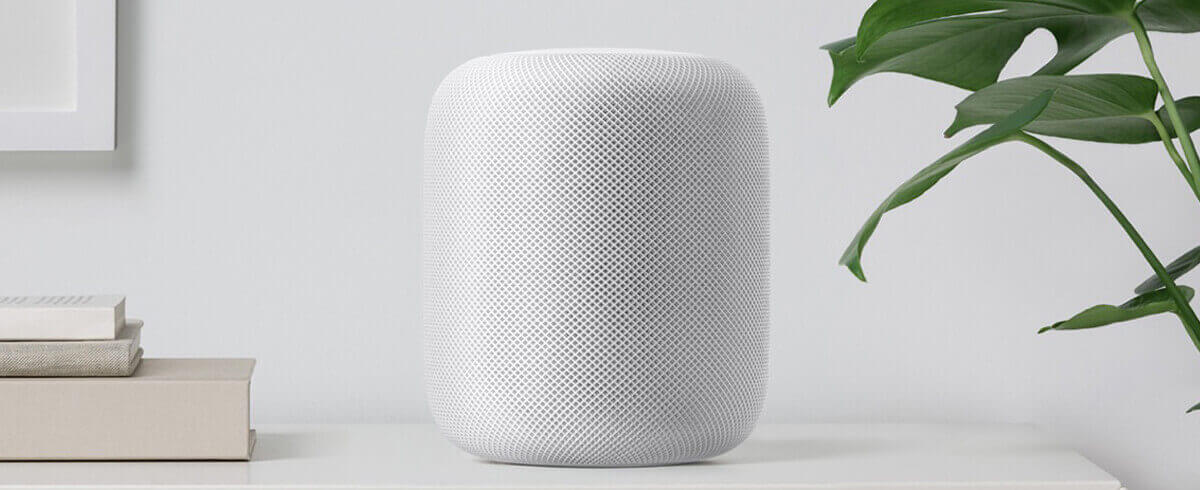 Innovating Brands: From New Technology to Changes in Marketing
The Cannes Lions Festival shared its Innovation shortlist—with ideas like helping ER doctors save victims of human trafficking to reinventing Shakespeare into a visually inspiring experience. While companies like Intel and Samsung expand the parameters of our imagination and reinvent their brand in the process, how are you writing your next chapter? Check out eight trends on the horizon that have the potential to impact business practices and how we connect with consumers.
Matching Up Strengths: The Need to Reinvent Apple
With competitors like Google, Facebook, and Amazoncontinuously advancing and reinventing their brands, Apple has sadly fallen behind and when it comes to smart home devices the looming question is, can Apple's HomePod disrupt the market that Amazon Echo and the Google Home have so far controlled? Apple has been known to build on others' inventions to then disrupt the market (think back to personal computers and MP3 players), but only time will tell how close this apple has fallen to the tree…
Framing Innovation: Novel Strategies to Finding Solutions Hidden in Plain Sight
So where are innovative solutions to be found? At Vivaldi, we typically take an outside-in perspective, mapping demand, and understanding why consumers behave the way they do. But Art Markman argues new ideas are found inside the collective memory of the people working on them. These are the people with the answers, they just haven't realized it yet. The issue is framing the problem in a way that signals the memory needed to solve that problem. Take James Dyson, who eliminated bags from vacuums, for example. He didn't think "bag first" and so didn't waste time "trying to eliminate bags from vacuum cleaners," but rather "trying to find a new way to separate dirt from air," a job previously done by bags, now done by industrial cyclones. Like Socrates pontificated, knowledge comes from within–it just takes the right frame to extract it.
The Devil Wears J. Crew: Mickey Drexler's Rise and Fall
If there is an American dream for retailers, it is for Michelle Obama to sport their clothes on late night television. Under former CEO Mickey Drexler, J. Crew reached new heights before falling to its pit, resulting in Drexler's resignation from his position. What went wrong? "In today's world, where data and influencers reign supreme, trends without context are obsolete, and the whole system of how creatives and merchants work together has been turned on its head," says Vivaldi's own Gesina Gudehus-Wittern on what might have driven Mickey Drexler out. With the recent shakeups in its leadership, J.Crew is in need of a brand rebirth.
News from the Greats in Marketing's Hall of Fame
The story behind Philip Kotler and Sidney Levy's friendship is inspiring—we loved the AMA's deep dive into the origins and outcomes of their 55-year friendship and intellectual partnership. It provides great context for revisiting Kotler's seminal marketing textbook, Marketing Management, co-authored with Kevin Lane Keller of Vivaldi's advisory board and now in its 15th edition, or Levy's cornerstone paper "Symbols for Sale" which was revolutionary in arguing that marketing sells symbols, not just merchandise.
We were saddened to learn of Jack Trout's passing this week. A marketing icon, best known for his work with positioning, defined as "not to create something new and different but to manipulate what's already up there in the mind, to retie the connections that already exist." His philosophy proved fruitful and will stand the test of time. He will be missed.
Behind the Scenes: The Recipe for the Perfect Selfie
That's all for this week! We'll leave you with a look into the partnership between Delta and Tinder….