Thinking
This Week in Business and Brands: Too Much Love, Going Natural, and More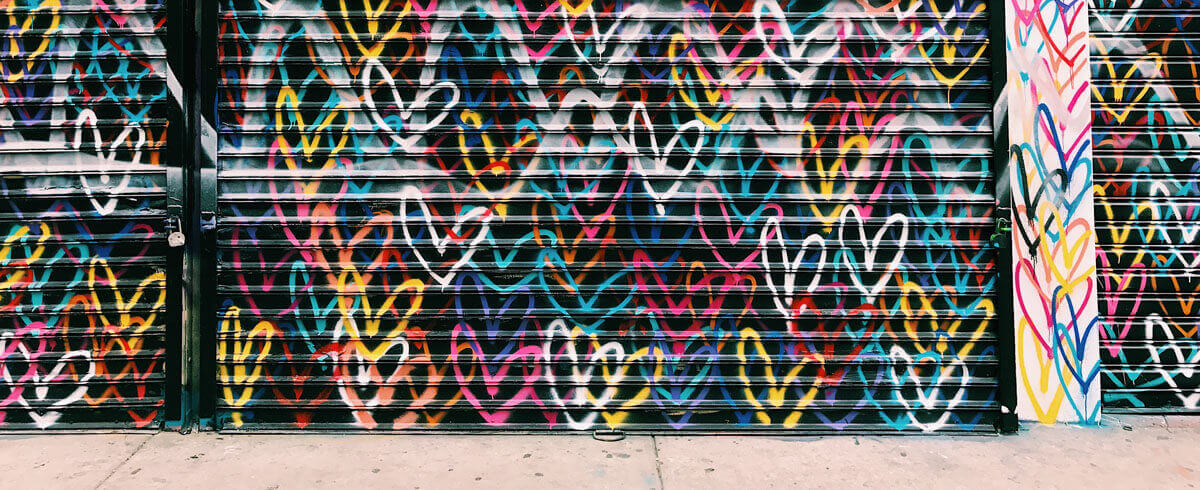 Branding Basics: Avoiding the "Friend Zone"
When it comes to consumer courtship, modern brands will stop at nothing to create a genuine bond. But are some coming on a little too strong for the savvier shopper? While emotional connections certainly create the difference between casual acquaintances and fanatical followers, perhaps some ought to ease on the "love" in their messaging – whether it's for their customers or for their philanthropic initiatives. After all, as the above writer notes, "If I wanted to get involved in a cause greater than myself, I certainly wouldn't be looking for it at a clothing store." So what's driving all this advertising of affection? According to one expert, because "trust is at very abysmally low levels right now," companies that care (or at least showcase that empathy) are now looking for that increasingly elusive connection to their ever-skeptical audience. But like so many unrequited advances, perhaps it's time to just play it cool…
Transforming TV: YouTube Cuts the Cord
Google made headlines again this week with the announcement of YouTube's new television streaming service, disrupting cable subscriptions everywhere with the click of a mouse. At least that's the hope – but what hurdles are in store for the newest entrant into the viewer-empowering subscription game? After all, even with PlayStation Vue, DirecTV Now, and Dish's Sling TV, the battle's still not over for traditional providers like TimeWarner and Comcast. For starters, licensing issues prevent the ubiquity of every piece of content, from episodes to shows to entire channels. And then there's the geographic limitations, as the new service is currently only available in a small handful of large cities across the US. But the king of streaming does have a leg up on its competitors: brand power and its own version of ubiquity, as the app is already found on devices big and small – from phones to computers to actual TVs – so the seamless adoption of the platform could convert many "cord-never" users in no time. And with a price tag that's about three times less than most monthly rates, it certainly looks like anyone clinging to traditional TV models might soon find themselves swimming "upstream."
Talking Tactics, Tête-à-Tête: Walking in the Customer's Shoes
While Nike says, "Just Do It," Merrell's new rallying cry goes one further with a timely touch: "Do What's Natural." Behind this and many other initiatives is the company's CMO, Linda Brunzell, who shares some key insights behind the outdoor footwear brand's big steps in the right direction:
On listening to their customers

: "The gist is we want to invite our consumers to the outdoors and also hear what they're doing, so we're creating a two-way conversation.

On striking the right chord on social:

"We take a wit-and-grit personality to Merrell. The grit is the performance and people knowing we have the product to get them going where they want to go, but the wit is having the ability to laugh and enjoy."

On fostering new ideas within the company:

"We have a very flat organization in terms of anyone can walk in my office at any time, and I can walk and talk with anyone in theirs…I really try to err on the side of having in-person conversations with my team."
Facing the Future: Mobile Market Maneuvers
Want to know where the future of retailing lives? Follow the investments and you'll find tomorrow's market is most certainly mobile, with 90% of retailers upping their payments game to better serve their millennial shoppers. While smartphone purchases are nothing new, two major frustrations still need attention. First is the checkout process itself, as 52% of retailers admit the friction of the last steps to purchase are causing the majority of basket abandonment. Smooth sale-ing is one thing – the other changing tide is a newfound demand for delayed-payment options, right at the point of purchase. When 56% of consumers say they'd buy more online if there were more options, that's more than enough for brands to take the initiative and revamp their retail routine.
Campaign Conquests: No Foolin'
That's all for this week! In case you missed 'em, here's a recap of the best brands' April Fool's Day stunts, with playful pranks that pulled plenty of publicity…