Thinking
"Success Wears Sneakers" Event Offers Startup Success Stories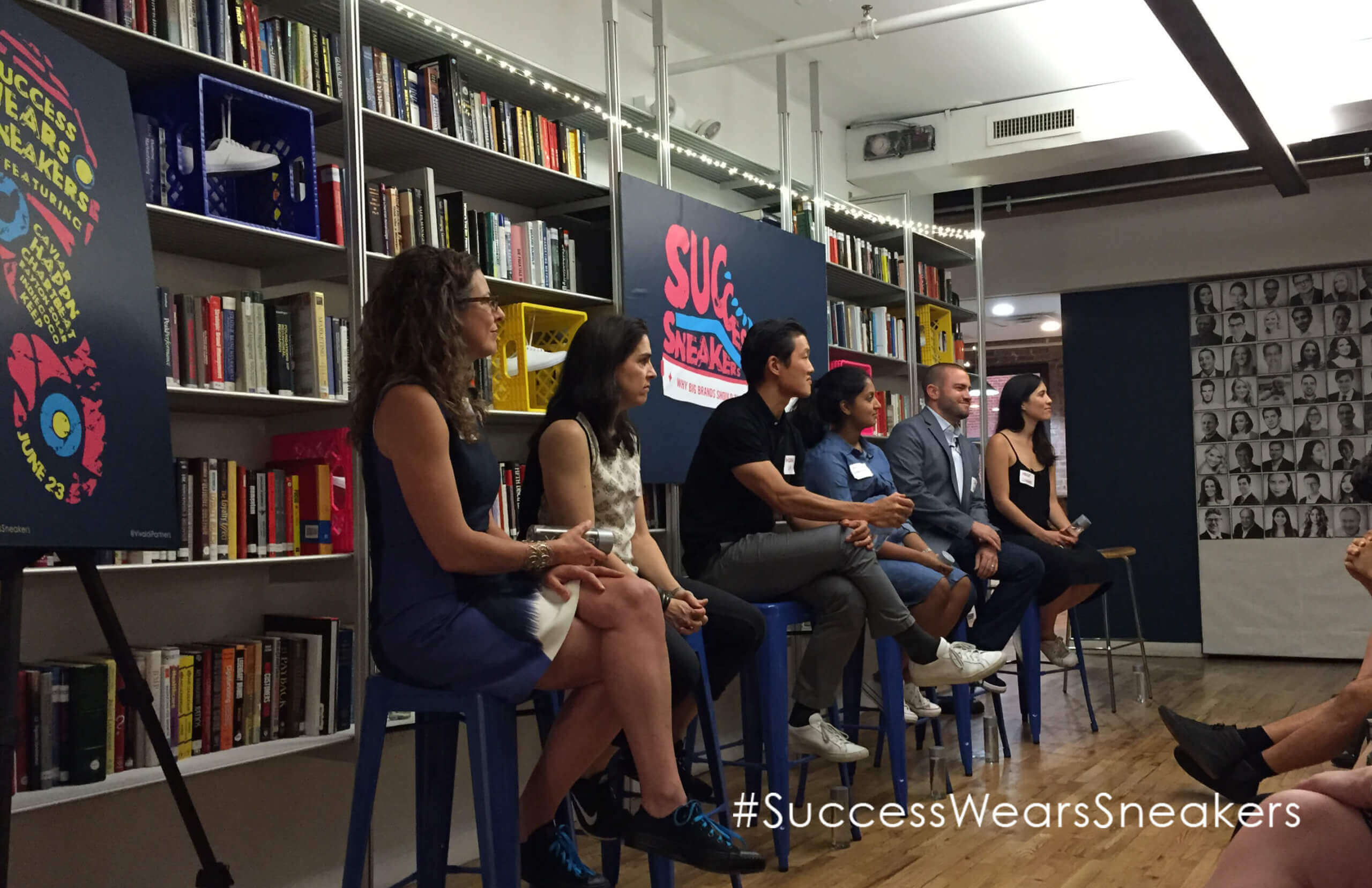 "'How did you dare?"
The six panelists we hosted on June 23rd are pursuing startup success by reinventing how we eat, date, shop, fundraise, build websites and track analytics. We brought them together to share how start-ups innovate with speed and scale, use customer data to pivot business models, and manage a culture of energy and unconventional thinking – the discussion got off to a flying start.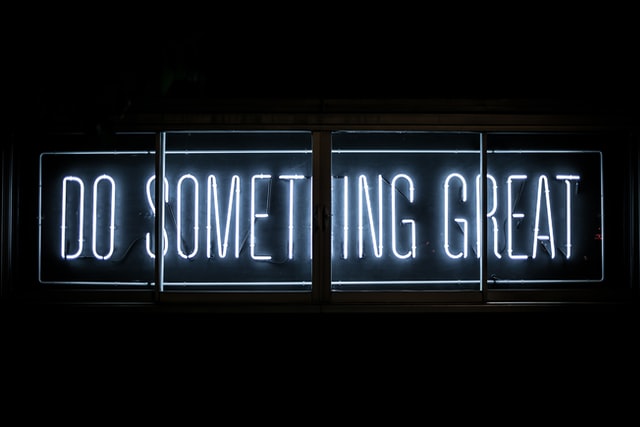 So how does one make the decision to leap into the startup world? For MaryAnn Bekkedahl, Co-founder and President of shopping platform Keep and Marie Cosnard, Head of Media Relations at French dating app Happn, who both left the cozy world of large multinationals, it was the appeal of the gritty, unpredictable and versatile startup world. Liz Wald, VP of Technology and Media at crowdfunding platform Indiegogo "needed the type of workplace that comes with a keg, not policies on office plants." Mona Chaudhuri, VP of Product at analytics company Chartbeat explains, "You don't join a startup for its stellar compensation. You join the team because you believe in its mission, have a passion for its product, and genuinely want to be a part of its development." Something for big brands to consider when they look for talent: "Does our culture inspire?"
Given all the talent, excitement and innovation frenzy, we asked how startups choose which ideas to invest in and work on. Andrew Lin, Creative Lead at Caviar/Square spoke of the start up's strategic and systematic approach where "all ideas are filtered through the priority established by leadership for the quarter." Chris Paul, VP of Media and Acquisition talked about being customer-led at Squarespace and shared how his team recently screened all past clients to identify unique product usages, and then built and optimized capabilities around completely unintended product uses. How's that for putting the customer first? With the freedom to experiment and collect data easily in today's digital environment, companies can respond immediately to customer needs. MaryAnn shared that Keep conducts weekly user testing to evaluate consumer interactions.
This led to a discussion around how data is used – whether it be "big" or "small". Mona talked about Chartbeat's use of behavioral data to inform decision-making and Liz shared how Indiegogo uses its data to improve its performance as well as serve up insights to allow campaigns funded on the site to optimize their marketing and outreach strategies. When it comes to tracking performance against stated goals, Caviar and Squarespace err on the side of transparency (to motivate and inspire their team) and simplicity (to keep everyone focused): both startups have big screens around the office that project a few key performance metrics in real-time to all employees.
So startups seem to have nailed creativity, data-savvy, and cool culture – but how do brands, big and small, achieve that elusive thing known as growth? And, coming full circle, could expansion hurt a startup's vibe and culture? Marie from Happn admitted that it can be tough, especially as the dating site crosses international boundaries and hires individuals from different backgrounds and regions to join the team. Mona talked about the importance of establishing regular communication touchpoints with Chartbeat colleagues and being diligent about planning. Andrew from Caviar recommends that no matter how large a firm grows, product teams should be kept small and have the autonomy to make decisions. Autonomy. Now that's something big brand employees may not hear very often.
And at least a few in the audience liked what they were hearing and asked how to get hired. All the panelists agreed that they were quite selective about who they bring into their tight knit culture and look for individuals who share their enthusiasm and dedication to the company. MaryAnn stressed that "curiosity and flexibility are key in a startup. While you might be hired as a product manager, in a week or two, you will find yourself in the middle of planning marketing strategy." Andrew agreed and admitted he "loves the scope of being able to contribute to all aspects of the business – be it coding, design or branding."
So as startups continue to grow, does this spell the end for traditional, large corporations? No; or not yet anyway. Squarespace's Chris put it into perspective nicely: while startups may outperform big brands on quality and customer service, big firms are experts at cutting costs, so there is room for both. Sounds like there's something to learn from every kind of business out there.
All in all, "Success Wears Sneakers" was a resounding success, an evening full of thoughtful perspectives and eye-opening insights. The audience was interactive, discussion was lively, and panelists stuck around to chat with eager guests over wine and cheese. Our main takeaway from the evening was that success comes in many forms — from suits to sneakers.
Check out #SuccessWearsSneakers on Twitter for more highlights and soundbites from the evening's discussion. To stay up-to-date on future Vivaldi events, follow us on Twitter and LinkedIn.