Thinking
Success Wears Sneakers Preview: Meet Marie Cosnard, Happn's Head of Media Relations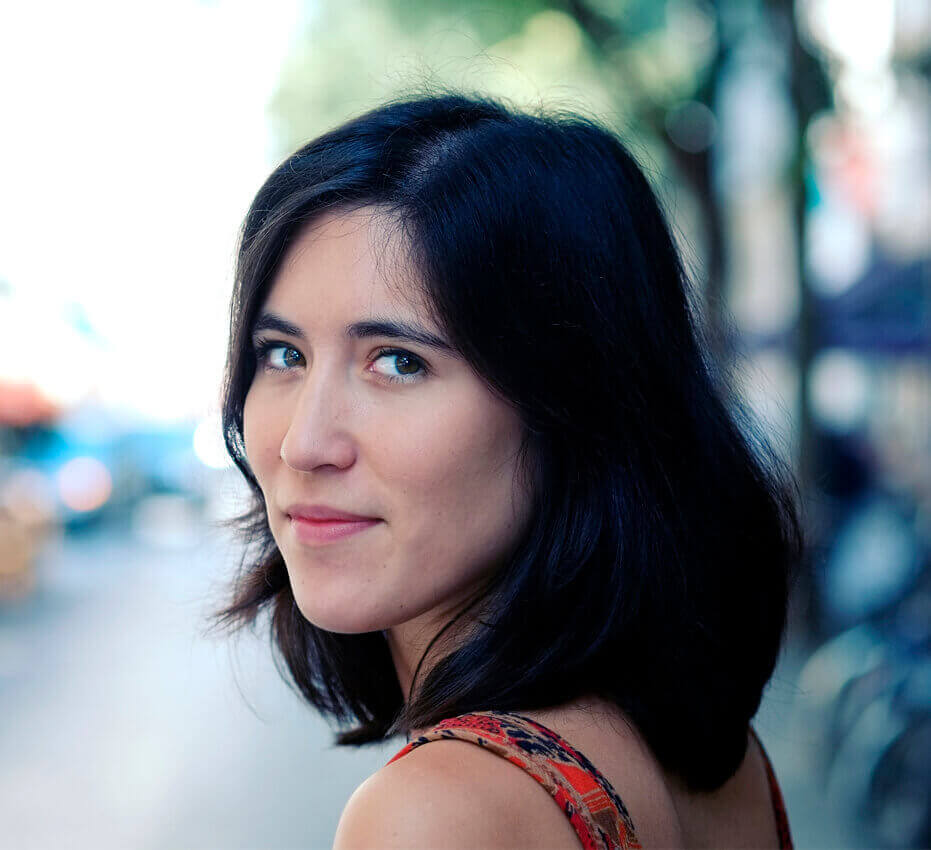 On Tuesday, June 23, 2015, Vivaldi will host a panel discussion at our New York office you won't want to miss. Click here to register for the event.
Moderated by Vox Media, "Success Wears Sneakers: What can big brands learn from the city's savviest startups" will include perspectives from panelists Marie Cosnard (Happn), Liz Wald (Indiegogo), MaryAnn Bekkedahl (Keep), Andrew Yakub (Rayton Solar),  and Andrew Lin (Caviar).
To give you an idea of what's to come, we talked with Marie Cosnard  about the upcoming panel and her experience as Head of Media Relations at Happn,  a new dating app powered by real life interactions.
What's the story behind the name and spelling of 'Happn'? 
'happn' obviously comes from the word happen, spelt in a fun way. It reminds us of the phrase 'To make it happen', which can be seen as an important part of our vision: Happn prevents missed connections, allows people to find each other again, acts as an ice-breaker. Happn is the helping hand to your real-life encounters!
Then there's "app" and there's "happy" – two words that define us really well ????
Online dating has seen several stages – the introduction of matchmaking websites, the growing accuracy of algorithms, and finally the immense popularity of and migration to mobile applications like Tinder, Grindr and Happn. Why do you think mobile applications have been so successful in the online dating sphere? 
Mobile applications have brought new codes, which are particularly applicable to the dating experience.
Those principles are mobility, instantaneity and gamification. The new paradigm is Anywhere and Anytime. The essence of "meeting" someone is to be at the same place, facing each other. So the use of geolocation and real-time have been huge technological improvements in the dating sphere, since meeting opportunities are greatly facilitated. On Happn you see only the people who have really crossed your path. The user experience is therefore more authentic and feels much less virtual than other services, which is something that has greatly reduced inhibitions towards online dating.
You have been part of the Happn family right from the start, and even led the launch of the app in the UK. Now you are based out of France, and have traveled on press tours in countries around the world. How do you speak to potential users in different countries? How do different cultures shape the way you position the Happn brand? 
Meeting people is a universal need. The desire to find someone again is a universal story. And these are the pillars to Happn's concept, therefore it transcends all cultural differences. The app is the same in every country, the only thing that is adapted is merely the language, and the responses have been very enthusiastic.
What do you find most exciting (and challenging) in a marketplace with such big existing players? 
If there are competitors it means that there is a market! That's a first good news! But to be honest, we don't really compare ourselves to any of the big traditional online dating websites. We're in the new batch of mobile apps and we believe that in this field there's a place for innovation and disruptive ideas – and we believe in Happn so it's an extremely exciting challenge to try and become one of the global players!
How has your past experience helped inform the way you do your job? 
I'm from the "app-generation", and in an age range where most people are single and looking to mingle. So that's definitely a plus, because I understand our product perfectly and I understand our audience. This helps me communicate with the right words and the right examples to make people understand what we're about.
What is your favorite Happn success story? 
One of Happn's founders met his girlfriend on happn ! They've been together for over 10 months now.
To hear more from Marie Cosnard and all our Success Wears Sneakers panelists register for Vivaldi's June 23rd event here.