Thinking
Sparking Innovation in Chicago with Barry Calpino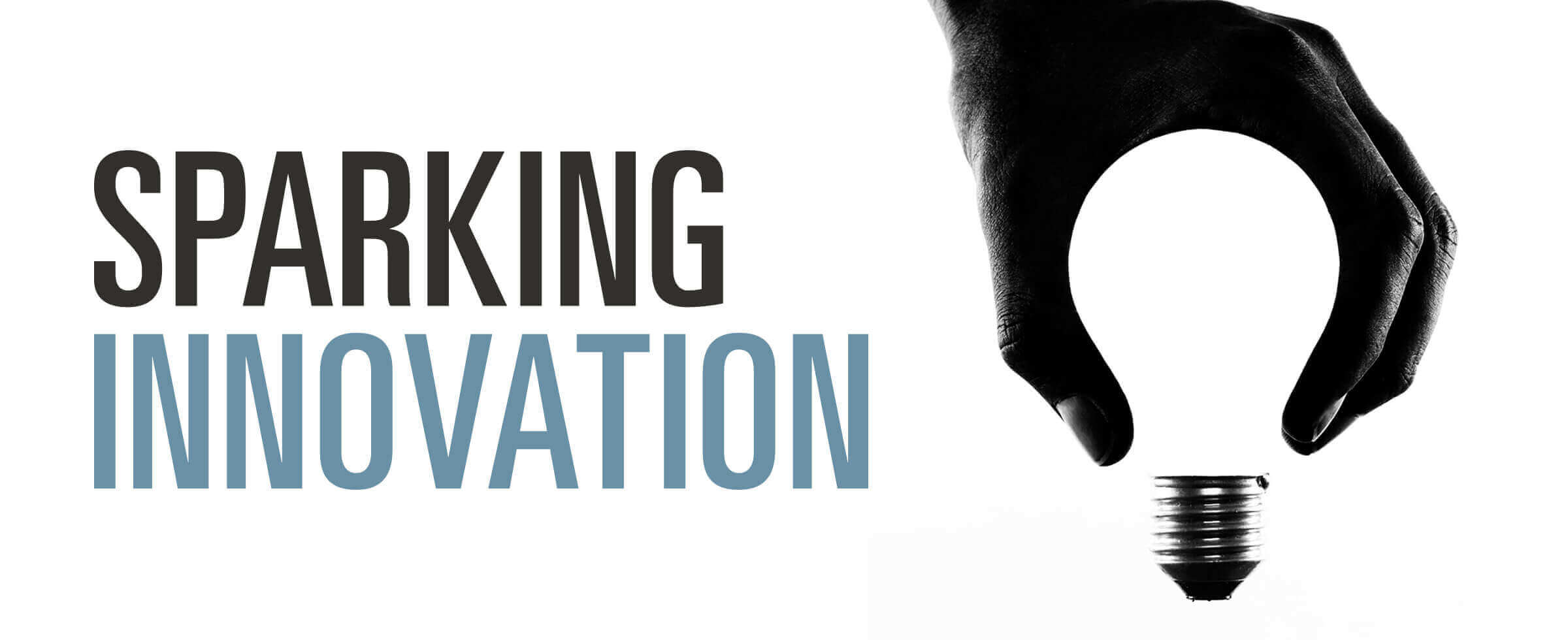 We had a wonderful time Thursday morning hosting our second AMA Chicago Brand SIG, with a room full of marketers eager to hear tips of the trade from Barry Calpino, innovator extraordinaire.
The breakfast meetup was aptly titled "Sparking Innovation": after Larry Lucas, Senior Partner with Vivaldi and based out of Chicago, introduced the 5 pillars of innovation, Agathe Blanchon-Ehrsam, Partner and CMO out of Vivaldi's New York office, facilitated a Q&A with Barry and two quick workshop exercises to get attendees flexing their innovation muscles.
It was a good reminder of the fundamentals of outside-in thinking, which haven't changed over the years, but are easier than ever to implement—we talked about mobile journaling and online communities as great digital tools to collect real-time feedback—and increasingly important to heed—with the empowerment of customers across industries and the breakdown of technology barriers, incumbents risk losing out to whomever is the fastest to anticipate customer needs.
Hearing inspirational stories about Barry's early days at SC Johnson, all the way up to his recent success in launching Vea for Mondelez, was a good reminder of how success stems from an innovation culture and leadership support as much as from demonstrating open-ness to new ideas and fresh insights.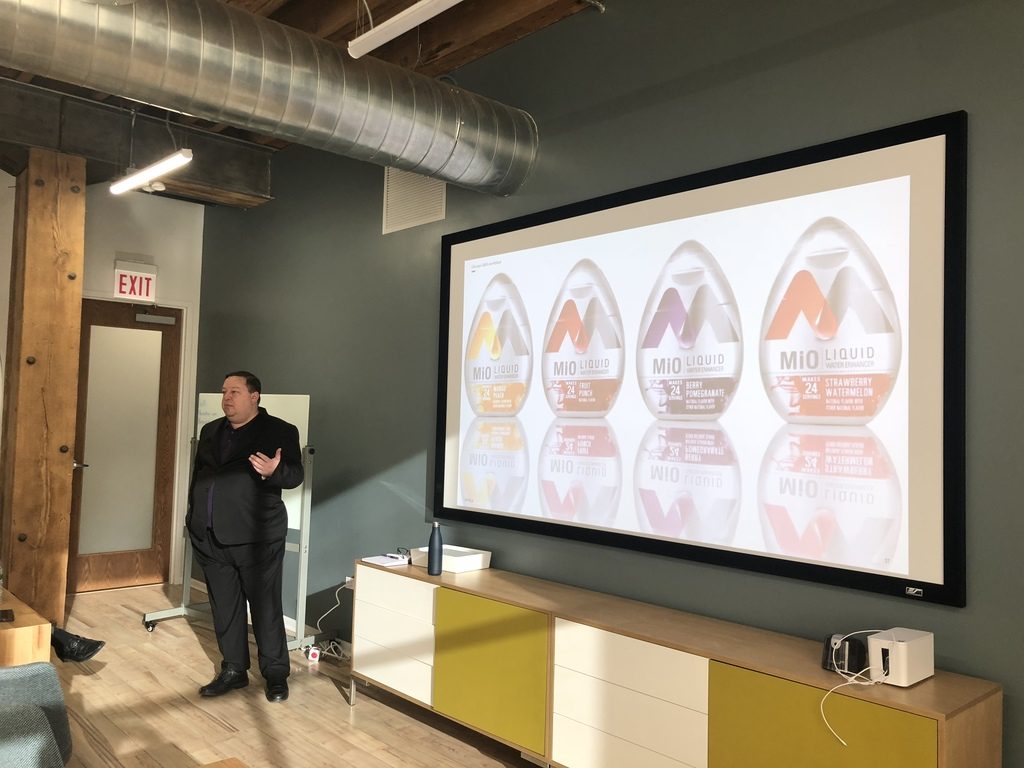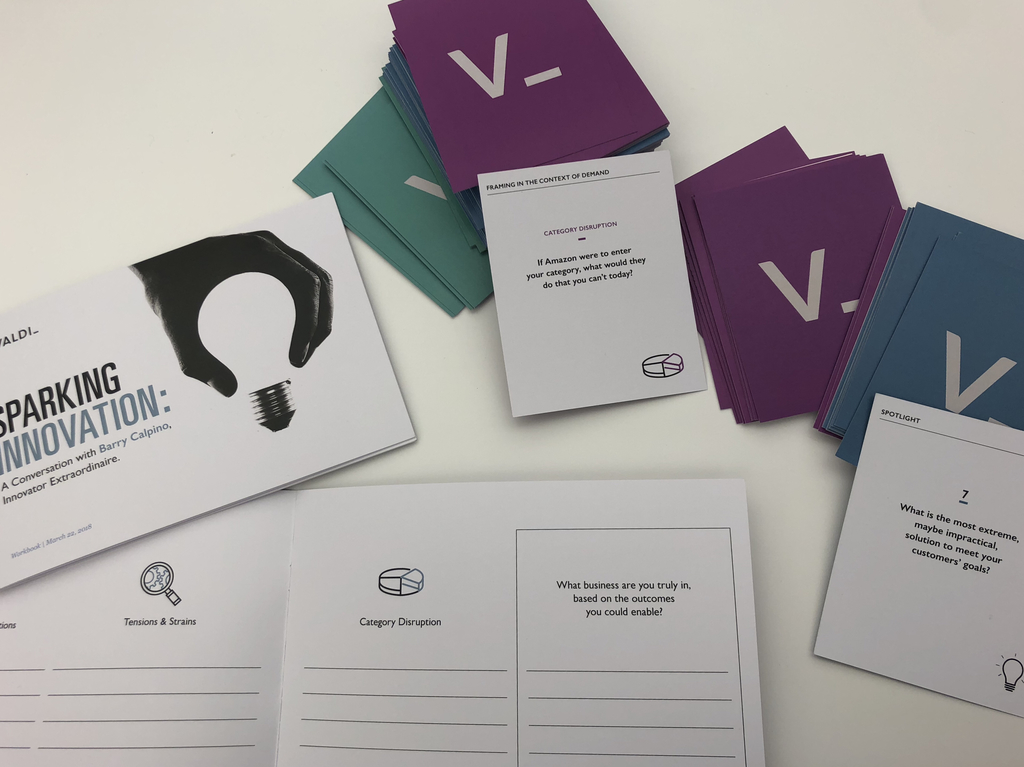 The balance of the time was devoted to workshop exercises. By answering questions such as "If your product or service were a magic wand, what would its power be and why would this power matter in people's lives?" or "If Amazon were to enter your category, what would they do that you can't today?", participants were prompted to articulate outcomes their brand facilitated in people's daily lives, thereby framing the next innovation exercise from the context of demand. That's when the rapid ideation started with a series of provocative questions such as "How could a click or a swipe on your customer's mobile phone help deliver your new brand vision?" and "How would Oprah/ Elon Musk / Steve Jobs solve your customers' needs?"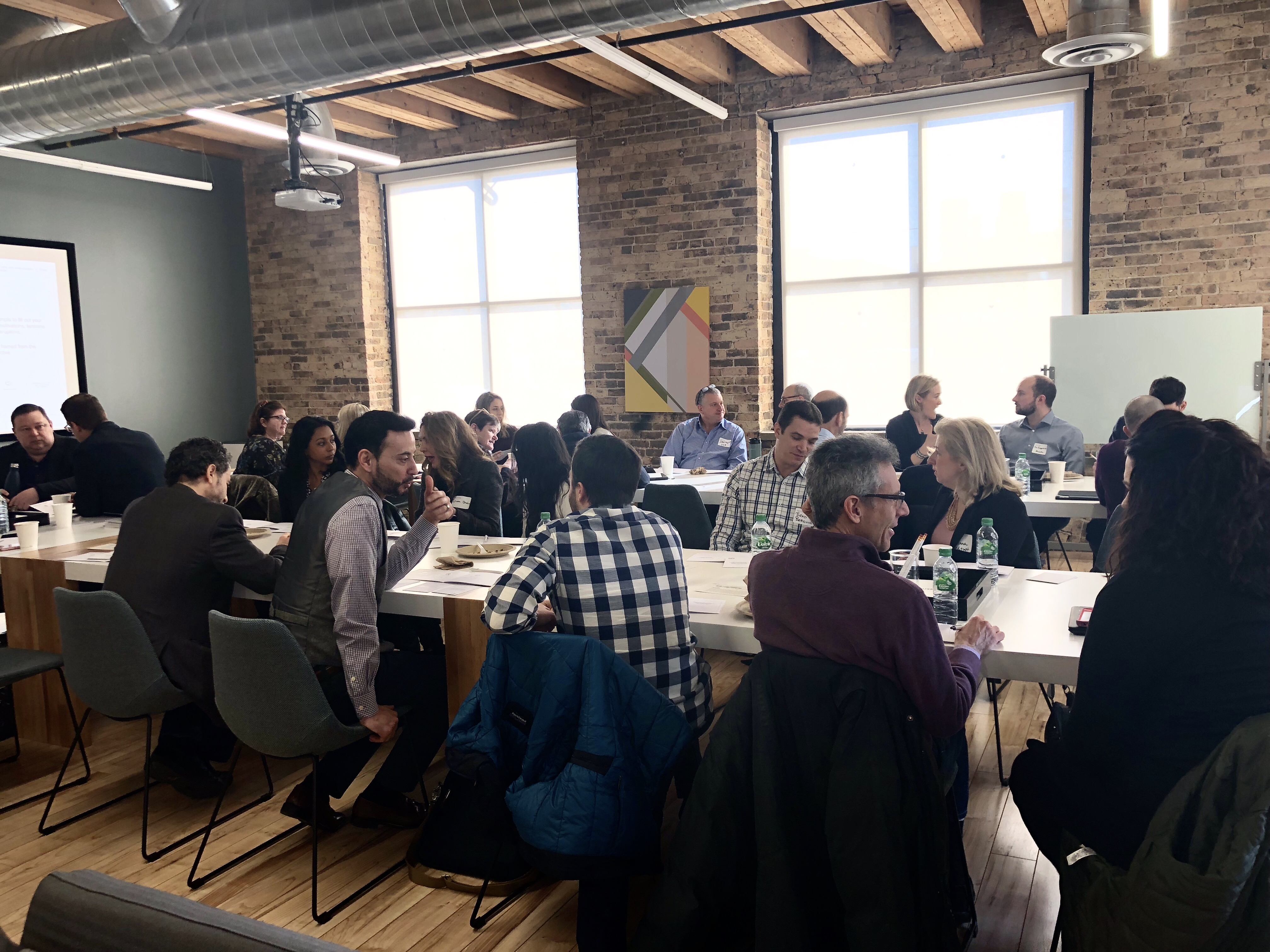 With just a minute or two to answer each question before participants passed the card prompt to the next person in round-robin fashion, a few people noted that their creative juices flowed. It's interesting how our natural barriers ("we've tried this before", "we don't have the capabilities" or "that's too big an initiative to tackle") get broken down when taking an outside-in perspective!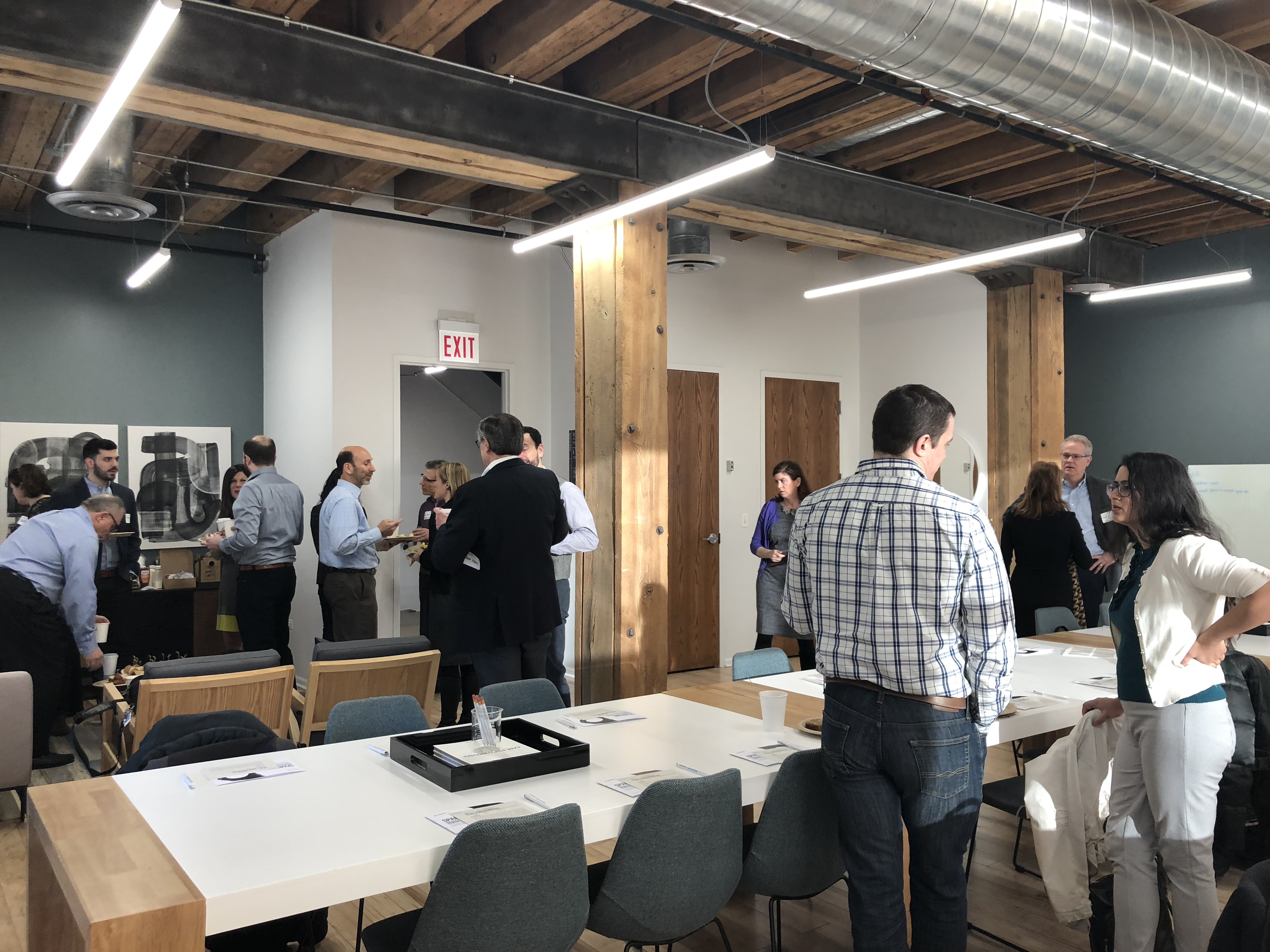 We had a blast and it sounds like everyone else did, judging by the discussions that continued well past the end time of the breakfast.
We're planning another Brand SIG breakfast for the early summer, so stay tuned for news of the topic, venue and date!