Thinking
Social Currency, Unlocking Growth, and More This Week at Vivaldi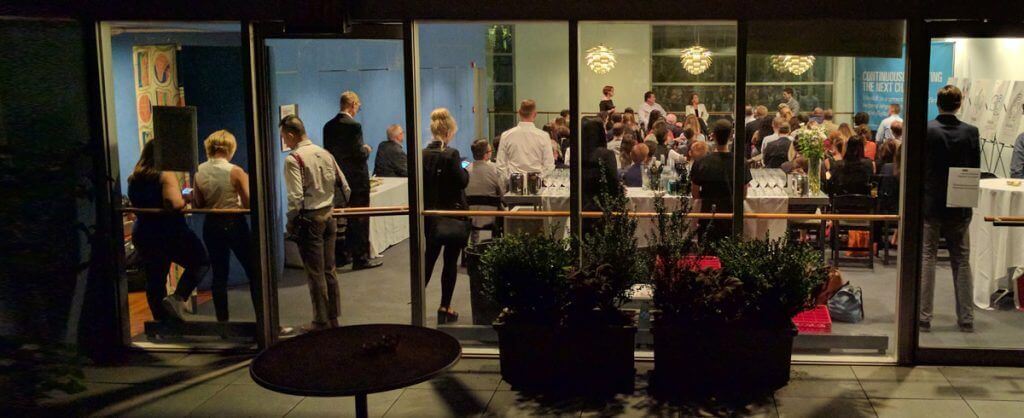 Vivaldi regularly hosts discussions to share, exchange and discuss insights, best practices, and fresh perspectives with outstanding panelists and guests — individuals who have a genuine passion for building great brands and solving the biggest challenges facing businesses today. Email hello@vivaldigroup.com to find out about our next event. 
Transition 
Happy Fall! As the seasons change, our team has transition on the mind. More than ever before, our industry is witnessing a shift in the role brand plays in consumers lives. The marketing world is brimming with opportunity to enable their brand to not only provide information and utility but create conversation, space for expression, modes for affiliation and help build the personal and social identities of their consumers.
In this exciting time of reinvention and innovation in marketing, we're thrilled every time we get to carve out time and find the space to share perspectives with our fellow marketers. And in this special edition of the Vivaldi Weekly Roundup, we wanted to share the highlights and memorable takeaways from our event on just this topic.
An Evening with NYAMA and Vivaldi
Last night, we were honored to partner with the New York American Marketing Association to host a signature event titled, "Putting the Focus Back on Consumers" at the beautiful Scandinavia House in New York. We were honored to have a panel discussion with leaders having worked for leading brands AB-InBev, Cadillac, and Saks. We had a great time talking to our savvy panelists and attendees at the sold-out event on the importance of understanding consumers today given the social, mobile, and digital context in which we live and how understanding their behavior will help increase the success of any business and brand transformation.
One Guest's Notes 
Our own Brand Analyst, Zenia Tangri shares her impressions of the event:
So, how do Saks, AB-InBev and Cadillac keep up and create value for the always-connected, always-online customer? Well for one, AB InBev and Cadillac both have new addresses – having recently picked up from Missouri and Detroit and moved to the happening and pulsating New York City. Cadillac has the second highest median age of buyers in the industry, and to quote Philip Dauchy of Cadillac are "in the midst of a crisis". But they embraced this challenge and are willing to take risks to make the product and brand more pertinent to GenX and GenY. They opened the Cadillac House, a low-pressure environment where you can interact with the brand and its cars. It's a perfect example of selling not just a product, but a lifestyle – the space also houses a retail lab featuring upcoming fashion designers and artists' exhibitions, so social millennials, who might not even be potential buyers, can 'hang out'. At AB InBev too, they're all about innovation by putting the focus back on consumers. Panelist Jodi Harris explained how crowdsourcing and customer labs are great ways to inspire and test new products – and shared the Lime-A-Rita success story. And panelist Denise Anza shared how Saks has successfully integrated their digital and physical stores so they're no longer cannibalizing each other's market shares.
For the Record
Some key takeaways word for word from the night's speakers:
"We're bringing the heart of the consumer to everything we're doing… and inch by inch it's making a difference."  – Jodi Harris, AB-InBev
"Customers are giving up a lot of personal information, so they expect customization in return." – Denise Anza, formerly of Saks
"Consumer demands are expanding so rapidly and our challenge is to evolve with them." – Philip Dauchy, Cadillac
"How do you really build a sustainable advantage? We found that you can leverage Social Currency to do so." – Erich Joachimsthaler, Vivaldi
Stay Tuned 
We're compiling some great photos and a full recap of the event on our blog, so be sure to check out our thinking section in the coming days! We'll back with the latest on business and brands next week.