Thinking
The Platform Business Strategy is the Future for Brands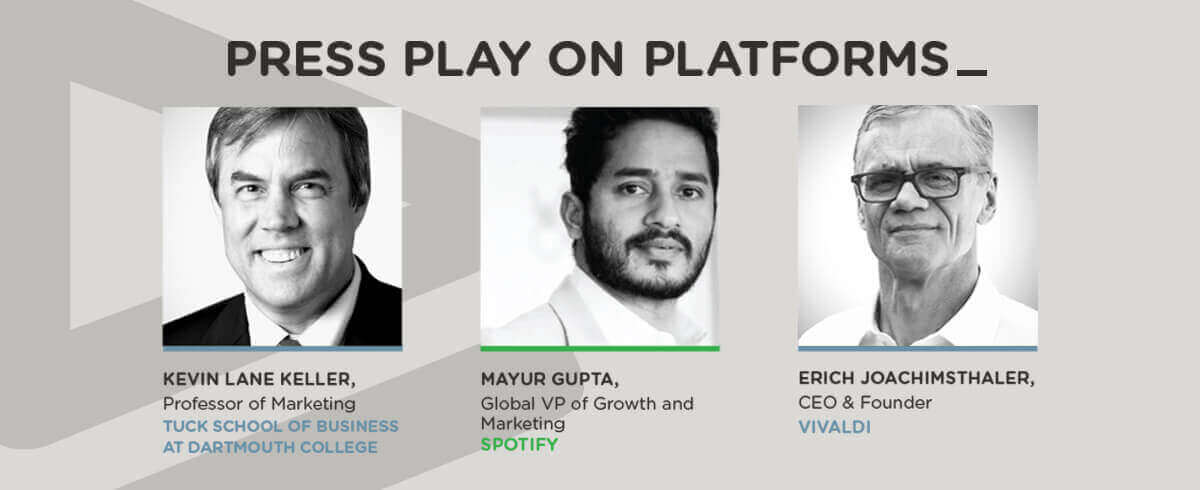 If you cannot join us in-person on May 3rd, be sure to tune in to our livestream on Periscope. 
Every few decades, the principles and rules of business strategy get more than a facelift. Today, we stand at the brink of yet another fundamental change that comes from the very foundation of our industry – in the form of the platform business strategy.
Until recently, companies have leaned on traditional forms of a competitive edge: assets and resource control; value chain optimization; feature differentiation; and creating barriers to entry in their chosen markets. Today's modern advantages are now far more focused on facilitating interactions – leveraging a global infrastructure of connectivity and collaboration, shifting power instead of struggling to control it.
Replacing the value chain of the old industrial system, the platform itself has become the ultimate source of value creation for modern business success.
Now, when we speak of platforms, we're not talking about the models that have been around for many years, or simply "technology platforms" for innovation. We're talking about platforms that enable consumers to connect with one another as producers themselves – facilitating the exchange of goods and services, enabling interactions of information and social currency, and even creating entirely new markets.
By now, you're certainly familiar with the big brands who already harness this perspective: Apple, Google, Facebook, Uber, and Airbnb. These tech and consumer companies are often highlighted when it comes to any writing on the platform model.
But utilizing platforms is not strictly limited to those kinds of industries. They've become sources of value creation for large, longstanding brands as well – think of Honeywell, Procter & Gamble, GE, Pfizer, Lego, Adidas, John Deere, United Healthcare – just to name a few. The powerful brands of the 20th century, who once built their competitive advantages in the old pipeline world, now face the same enormous potential to leverage their own platforms and truly evolve with their industry.
So how can they best navigate this imminent change? That's the question we're excited to address in our upcoming series of workshops, seminars, and conferences here at Vivaldi. To kick off the series, I will be joined by two highly respected thought leaders and business strategists to share their insights and expertise.
Dr. Kevin Lane Keller, the E.B. Osborn Professor of Marketing, is one of the most innovative academics focused on brand strategy and marketing. He has educated aspiring marketers at some of best institutions in country, including Stanford, Duke, and Dartmouth, where he continues to teach today. Kevin also serves on our Vivaldi advisory board, drawing from his valuable insights also found in his own pioneering textbooks and 100+ articles on brand strategy and marketing management.
Mayur Gupta is among the foremost thought leaders in technology, business, and modern marketing. As Global VP of Growth & Marketing at Spotify, Mayur oversees one of the most successful 21st-century platform businesses. Mayur is that rare combination of strategist, growth hacker, entrepreneur, and investor, in addition to serving as an executive at various large multinational companies in the consumer packaged goods and health care sectors.
Kevin and Mayur will join us in a discussion regarding the incumbents' advantage in the new world of platforms. They will show how platform businesses compete today, and how larger, stronger companies can still leverage their advantages to build their own platforms themselves.
We'd love to have you be a part of this exciting conversation on Wednesday, May 3rd, at 6:30 PM. Because of limited space, be sure to RSVP here so we can hold a seat for you. Hope to see you there!
If you're interested in platform thinking, check-out our 2-day workshop, or email agathe@vivaldigroup.com to discuss how Vivaldi can help transform your business with its platform approach.