Thinking
Patients and Platforms: How Philips is Evolving Healthcare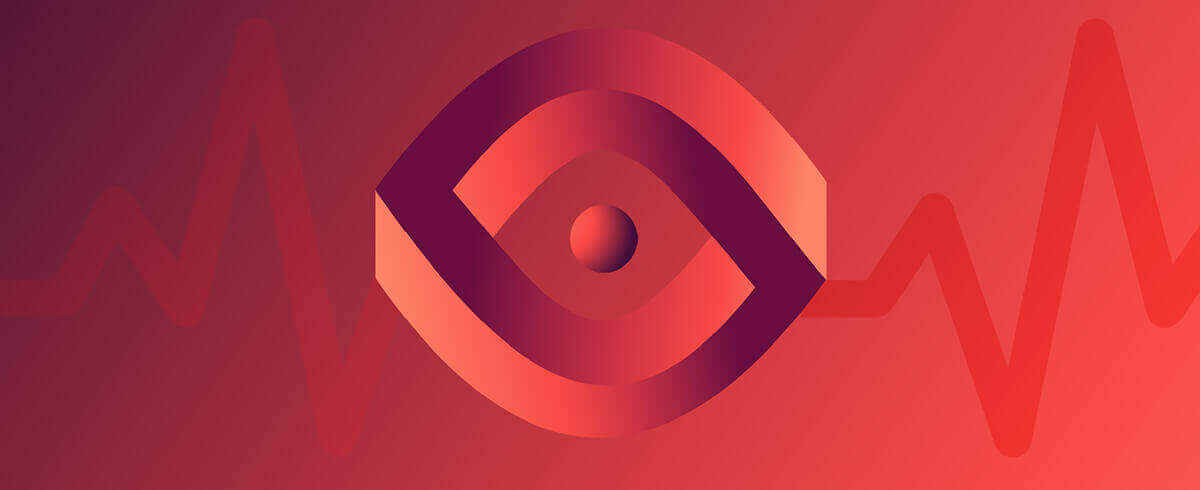 In much the same way as other industries have experienced the digital revolution, along with the turmoil and innovation that come with it, healthcare is poised to experience its own transformation. Digital solutions are already changing the structure of healthcare as we know it (with greater administrative automation, resource orchestration, and networked knowledge), but when reflecting on how other industries have been shaken to the core, the optimization enabled by digitalization will not be sufficient to win. It is clear that a new model of thinking is required. The winning players in other industries have transformed customer expectations while evolving their business model to create greater value for all the participants in their ecosystems. With the good fortune of benefiting from the experience of other categories, forward-thinking healthcare brands are embracing the change.
We reached out to Linda Trevenen from Philips Health to discuss how digital platforms are making health care patient-centered and virtual, giving people new ways to track, understand and manage their health.
Note: the opinions expressed by Linda Trevenen are hers alone. The views, information, or opinions expressed in our Q&As are solely those of the individuals involved and do not necessarily represent those of their employers, in this case, Philips Health.

Q: It is no secret that healthcare is a slow adopter of all things digital. How do you explain the challenges of building platforms in healthcare?
A: The inherent structure of the healthcare industry goes against transparency and sharing of information, which are fundamental to building platforms. The opposing dynamics of the healthcare space, from insurance companies and care plans, to physician groups and patient knowledge reinforce silos because of differing interests and incentives. Current regulations are designed rightly to protect the privacy of personal medical information, however this protection challenges data sharing, another building block in creating platforms. We must break down structural walls and find the right approach to collecting and sharing data, challenging the very nature of the healthcare industry.
Q: In order for any platform to be successful, to drive participation and scale, it needs to create value for the users who are being asked to share their data. You have experience building a successful platform in healthcare. How can brands get patients and consumers to share data? What value can be offered in exchange?
A: Companies must first take on organizational challenges within their own walls to break down divisional autonomy so that end-to-end eco-systems can be built.  Eco-systems are connectivity platforms that can be scaled and agile for successful performance.
Philips focuses on value-based care and actively cultivates the mentality of streamlined communication. In this era of individuals' taking charge of their personal health journey, we combine deep clinical and consumer insights to support care across the five phases of the health continuum from healthy living and prevention to diagnosis, treatment, and home care. By building a seamless infrastructure and user experience that connect all stakeholders in the chain, Philips is enabling clinical management and patient engagement across the health continuum. The benefits are immediate. By connecting homecare providers, physicians and payers to patients from hospital to home, we create efficiencies and improve care with greater transparency. Our technologies create efficient workflow care paths so those patients that require immediate assistance, get it. Patients want to be notified in a proactive way and care providers appreciate having the data to know how best to intervene.
The other challenge for companies in the healthcare space is to consider not just patients, but the needs of audiences that aren't our typical stakeholders, such as hospital CEOs and other C-suite professionals who manage large eco-systems and require information outside of their current environment.
Take for example COPD (Chronic Obstructive Pulmonary Disease), a chronic disease that affects more than 65 million people worldwide and is the 4th leading cause of death, causing more than three million deaths annually. The CDC estimates that caring for patients with chronic conditions, including COPD, accounts for 70% of the annual healthcare spending in the U.S.
The platform we developed is called Care Orchestrator, powered by Philips HealthSuite, which collects data from Philips DreamStation, new DreamStation Go, and System One sleep therapy devices, and Philips Trilogy ventilator and sends it directly to the physician's tablet, desktop or smartphone – putting the patient in the hands of clinical care they trust from the comfort of their own home.
Through enabling connectivity, we are able to reduce reimbursement for providing COPD and sleep apnea therapy management on the part of homecare providers, we keep patients out of the hospital and lower readmission rates, and improve patient outcomes. The platform enables hospitals to view patient data from hospital to home, which in turn, assists their goal of reducing readmission rates and potential fines for not achieving readmission goals.
Conversations about the platform sit at the macro-level, and focus on topics like its ability to create efficient operations or better health outcomes. Thinking on this scale and discussing value creation at a platform level is not what we are accustomed to discussing. So healthcare companies may want to rethink their story in garnering support. Especially as the stakes are higher when you ladder up a level.
Q: How would you suggest that other forward-looking health & wellness brands start in their quest to support and create value for these new, more enabled patients?
A: One of my favorite scholars of innovation, Clayton Christianson, notes that "almost always, great new ideas don't emerge from a single person or function, but at the intersection of functions or people that have never met before". In order to achieve our goals, we may need to broaden our thinking that we cannot do it all ourselves but that we need to collaborate. I believe this to be true for platform thinking. For example, as we began to engage more directly with healthcare consumers, we wanted to ensure that all healthcare data was fully protected. Privacy is important to us. As patients and consumers ourselves, we know how we personally feel about protecting our own data security, and want nothing less for our customers, patients and consumers. A great example of our commitment is our collaboration with Oracle where we built our own HIPPA compliant marketing automation tool as there was nothing available in the industry. Only by partnering with Oracle were we able to achieve a highly protected environment for our customers that is unique to us.
Q: How do you see the healthcare world evolving in the future? What changes do you anticipate taking place to allow healthcare brands and providers to truly put patients at the center of their services or offerings?
A: I find that health care practices are fairly engrained and that we need to look at the younger generations' behaviors to see the future. The children of the digital age will be the first true adopters of healthcare platforms as they will simply expect data to be connected. Look at how the younger generation relates to the medical field today. One trend appears to be the decline of the traditional doctor-patient relationship. Instead of having a strong sense of loyalty to a single physician, millennials and Generation Z choose clinics for efficiency, cost, and effectiveness. So if I were to bet, I would say that disruption will first occur in the diagnosis model, where there is great opportunity to change how we initiate care, using online digital platforms as the new source of medical diagnosis.
The combination of the personal and the professional side of health care and the integration of data from the millions of connected products on Philips' cloud-based HealthSuite illustrate the opportunity to capture growth in an increasingly connected digital world, where societies are looking for more effective and lower-cost health solutions.
About Philips:
Philips is a global leader in health technology with more than 40 years of legacy in leadership in sleep apnea management, medical sleep technology, oxygen therapy, noninvasive ventilation and respiratory drug delivery.
Philips strives to make the world healthier and more sustainable through innovation. Our mission is improving people's lives through meaningful innovation. We strive to make the world healthier and more sustainable through innovation and have an ambitious goal to improve the lives of 3 billion people a year by 2025. In 2016 alone, Philips improved the lives of 2.1 billion people worldwide with its innovative solutions.
Across the world, we are seeing:
A growing and aging population,
A rise of chronic and lifestyle-related diseases,
Global resource constraints, and
A digital revolution.
Royal Philips (NYSE: PHG, AEX: PHIA) is a leading health technology company focused on improving people's health and enabling better outcomes across the health continuum from healthy living and prevention, to diagnosis, treatment and home care. Philips leverages advanced technology and deep clinical and consumer insights to deliver integrated solutions. Headquartered in the Netherlands, the company is a leader in diagnostic imaging, image-guided therapy, patient monitoring and health informatics, as well as in consumer health and home care. Philips' health technology portfolio generated 2016 sales of EUR 17.4 billion and employs approximately 70,000 employees with sales and services in more than 100 countries. News about Philips can be found at www.philips.com/newscenter.
If you're interested in platform thinking, check-out our 2-day workshop, or email agathe@vivaldigroup.com to discuss how Vivaldi can help transform your business with its platform approach.