Thinking
Senior Partner Marc Scherer on Strategic Brand Management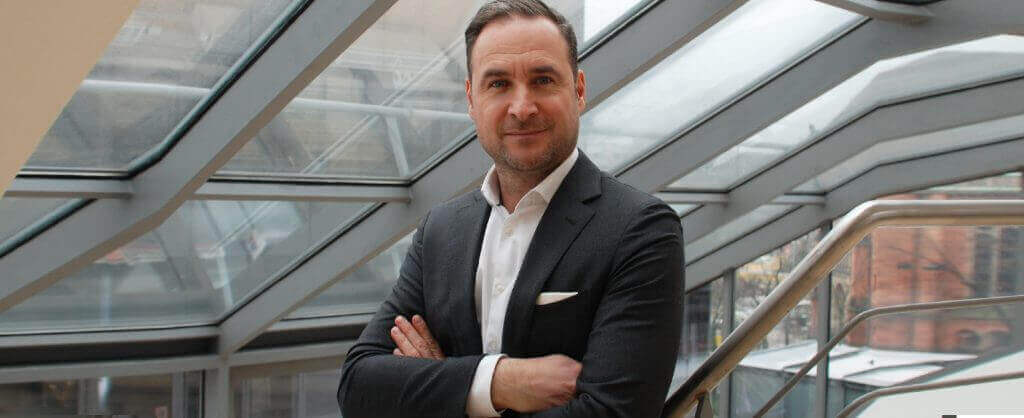 We're excited to introduce Senior Partner Marc Scherer, who leads our Düsseldorf office and this Q&A on strategic brand management. With more than 15 years of international experience as a management consultant, Marc drives our Outside-In approach with his specialization in customer-centricity and customer-centered organizations. Through his deep knowledge and experience in the field of transformation & change management, he skillfully combines his analytical background with the pragmatism of real business requirements to drive impact and business results. Here Marc shares his thoughts about the new normal for businesses in an era of digital transformation, organizing for agility, and why companies should worry more about "doing the right things" than "doing things right."
At Vivaldi, we talk a lot about how technology and digital change have fundamentally altered the traditional business landscape, placing higher consumer demands on companies and creating a more volatile market than ever before. What are some of the most surprising things you've seen as this change has unfolded? What is the key to remaining competitive in this environment?
Indeed new technological possibilities lead to completely new customer behaviors and, simultaneously, rising customer demands. The digital transformation establishes new rules in the interaction between consumer and company. Structures, reflexes, and instruments, developed over decades, have lost their impact overnight. This is the biggest challenge for most companies. They have to accept the new normal, discard old habits, and realize and tackle these changes.
To me, the biggest surprise is the helplessness with which many companies counter this new business reality. Instead of actively facing the new customer demands, they endlessly analyze, to find as much of their old business in the new world as possible. Psychologists call this effect perceptual hysteresis. Management should be aware of these behaviors and avoid endless discussions, lack of focus, loss of control and stagnation.
To be able to make necessary decisions that give direction to the company, they need to rethink and disregard the inside-out debate on existing strengths, product optimization and new fields of application.
A change of perspective to an Outside-In view is the key to success. "How can our customer make his life easier and how can we help him with it?" needs to be the question at the center of the companies' interests. This question might seem trivial, but it does not seem to be applied as much as it needs to be. How else can it be possible that 100% of senior managers in workshops agree with me when I state that "customer-orientation is a central success factor" but when I ask if they know the needs of their customers, they cannot answer?
How has the evolving nature of business today had an impact on companies internally – the way they manage talent, the role of leaders, and how they engage employees?
In the past, companies focused mainly on building efficient structures and processes to be able to compete internationally. Every single day in the press you could read about "cost cutting programs" being carried out by the management of companies. The customer behavior – changed by digital transformation – remains untouched by those measures. A new model of organization, the customer-centered organization, provides the solution to this problem. These organizations are characterized by agility, solution-orientation, cross-divisional collaboration, flat hierarchies, velocity, decision making close to the customer, value argumentation, consequent and continuous orientation on customer demands and even integration of the customer. Furthermore, all customer touch points are synchronized and relevant customer data can be accessed at any touch point at any time.
Great managers make sure this way of thinking is anchored in their organization, set consistent targets, organize the company by customer value dimensions, show their employees their individual contribution to the customer benefit, create transparency, enable, integrate and empower their employees.
In your view, what industry or industries have been most affected by these changes? Which industries have best evolved with the times, and which have struggled the most to adjust?
These changes are applicable to all industries. Naturally, there are industries where digitalization has progressed further than in others. However, you can generally say that the closer you are to the end customer, the stronger you will feel the effects of digitalization.
Of course, some companies deal with the requirements of digitalization better than others. Big corporations, whose success is based on clearly defined structures, processes and directions, in my opinion, face the biggest challenges. These corporations are "sluggish tanks", who struggle to change their course and mindset in the current dynamic of markets. Their continuous striving for the optimization of their current structures and processes ("to do things right") must give way to effectiveness, meaning the ability to adapt to changing environments ("to do the right things"). Effectiveness determines the difference between success and failure and it should be measured in "degrees of simplification of the customer's life!"
Most companies already run consistent initiatives for digital transformation. Every segment and division has their own interpretation and develops individual solutions. One step towards digitalization is to develop a unified, paramount target.
What is the most important question CEO's today should be asking themselves?

Senior management should think really deeply about two questions. Luckily those questions remain constant over time:
1. What is the business we are really in?
2. What is the customer willing to pay for?
Answering these questions makes apparent the challenges that the company faces in the times of digital transformation. Generally, there can only be one of two conclusions:
a. I am still in the same business, but my customer is no longer willing to pay for my products/service.
b. The customer is still willing to pay for my product/ service, but the market I am in has changed.
Discussing these questions and realizing the challenges is not the solution to the problem, but it creates the right prerequisite – awareness of the problem and pressure to change.
The right condition to solve the problem can only be achieved by consequent strategy and deriving a concrete road map. Innovative "lean strategy", as outlined by our advisory board member David Collis in his recent Harvard Business Review article, shows that this process can be conducted quickly, precisely and by using the minimum amount of resources. I would also like to mention the DIG model (demand-first innovation and growth model) by Erich Joachimsthaler, which enables a company to gain a new perspective on discovering previously unknown customer needs.
Why do you think these tools could make the difference?
I previously mentioned the central meaning of customer centricity. Existing processes and methods solely focus on the analysis of the buying decision. The meaning of individual product and service attributes is defined, pros and cons are evaluated and measures for optimization are demonstrated.
When taking into consideration the initial hypothesis that the willingness to pay in the times of digital transformation has vanished and products are traded in different markets, these results are absolutely useless. The DIG model does not attempt to optimize the existing products or services, but, rather, analyzes customer behavior throughout the 1,440 minutes of their day, in context. Demands, considerations, buying decisions and usage become transparent in the context of these situations. By analyzing these so-called "micro-moments" you can gain insights into what really simplifies customers' lives and truly adds value.
David Collis' "lean strategy" model names the three elements of strategy (objective, scope and competitive advantage) and arranges them in a concrete order. Focusing on important and relevant aspects accelerates the process, reduces the need for resources and leads to the trend-setting decisions needed.
Big data leads to confusion in decision-making. Which data is relevant and contains important information? I would like to demonstrate the difference between data and information with a short example. To draw a line you only need two points of data. These points of data contain information. Any other point of data add no value – obtaining the information, analyzing and evaluating it costs time and resources and delays the decision making. Therefore it is important to evaluate what kind of data is really needed. Many scientific programs such as the PIMS program (Profit Impact of Market Strategy) clearly define indicators, which are vital for success.

We also talk a lot about "disruption" at Vivaldi – what disruptive business model, or company, have you been most impressed by and why? 
Nowadays disruption has many names and applies to all industries. If you think about the music industry, you immediately think of iTunes or Spotify. TV managers are shocked by the development of Netflix and Apple TV. These companies have one thing in common: they simplified the life of the customer, which is the basis for their success.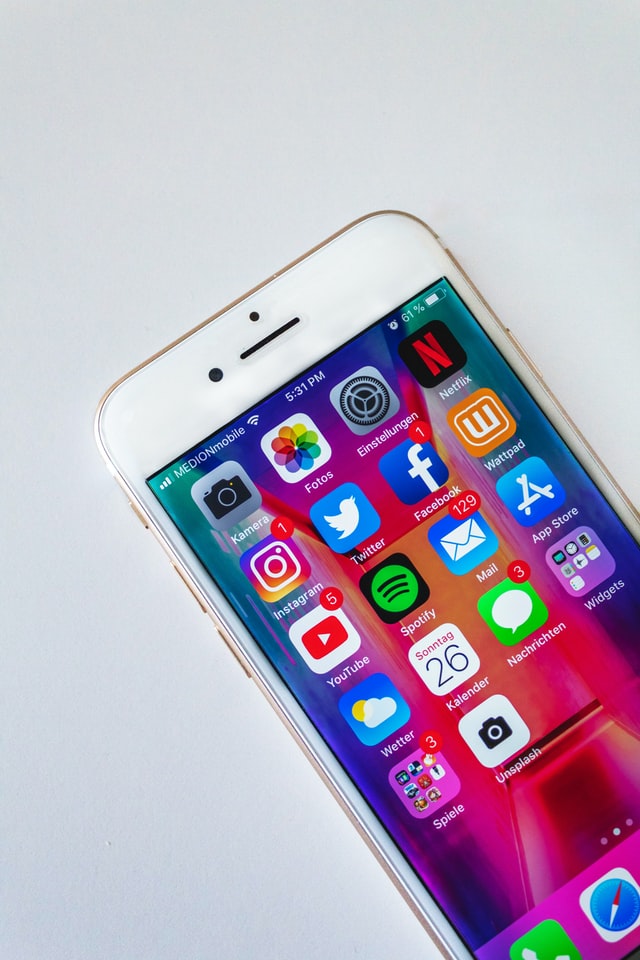 I am very interested in the changes in the automotive industry. I mention this not because the disruption in this industry is already finalized or a clear winner can be identified, but because we all have, at least once, considered buying a car and the disruption is in full swing.
I remember the beginning of my consulting career and my first discussions with senior management about the purpose of a car. Even back then, we knew that it was not about building the most sporty or technologically advanced car, but about individual transport from point A to point B. Having a clear understanding of the purpose of your company is decisive for the middle- and long-term development of a company.
At this point in time, automotive companies have adjusted their purpose and mission statement. BMW states that they aim to "become the world´s leading provider of premium products and premium services for individual mobility." Younger audiences in urban environments have already abandoned the traditional business model and satisfy their individual mobility with car and ride sharing models.
Digital transformation is gaining pace and this poses the question whether the innovation cycles of traditional automotive companies, which are usually 7 years, can keep up with it. Even individual mobility has already been replaced by connectivity and all indications show that "autonomous driving" will be the mass market of the future.
Automotive companies still have the opportunity to adapt new business models through cooperation, consequent adaption of customer needs, and cross-divisional collaboration. It will be interesting to see, whether in the future we will be greeted by the voice of BMW or if we will enter the car saying, "Hey, Siri!"