Thinking
Customer Relationships in the Age of Digital Darwinism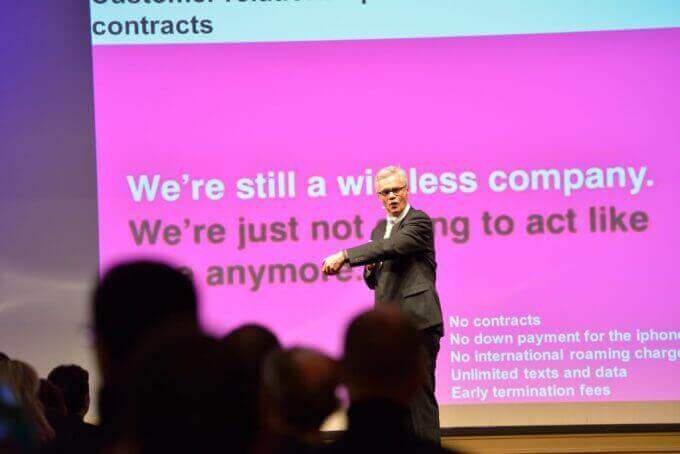 "Digital Darwinism does not affect a few industries, but all of us."
Erich Joachimsthaler, CEO and founder Vivaldi, spoke at this year's Digital Darwinism Summit about customer relationships in the age of Digital Darwinism. He pointed out that it is not technology that disrupts the marketplace, but consumers and their changing behaviors. The customer relationship is the main disruptive force.
Erich emphasized his point with several cases, such as:
Deutsche Telekom / T-Online is disrupting the wireless market in the US with a new customer relationship model, not locking them in contracts anymore, but offering attractive pricing without international roaming charges or a down payment for the iPhone. T-Online is successful with its strategy, achieving growth in the US market.
BMW achieves disruption not with a new market entry in the electric car market or a new chassis, but with amazing innovations (e.g. 20% less heavy than lightest chassis on market) and with a significant change in customer relationships by being a leading provider of premium services for individual mobility. BMW, for example, has built a social network of private parking garages (ParkAtMyHouse) and created further initiatives like ParkNow, ChargeNow or DriveNow.
"Technology does not disrupt industries, consumers do"
Erich derived three main guidelines to adapt customer relationships in the age of Digital Darwinism.
Consumers are drawing a map to their doors: "If you ask customers directly, you get the obvious," Erich explained. "To get valuable insights, you need to study their daily episodes." To track consumer episodes, Vivaldi uses its Mobile Episode Tracking (MET) tool. MET tracks consumers' daily episodes via smartphone diaries. This now makes it possible to uncover latent needs in order to significantly improve customer relationships. This digital tool is successful as a significant part of the US adult population are now digital consumers. The recent Vivaldi Partners "Always-On Consumer Study 2014" has shown that 48% of the US adult population are "always on" consumers and that they are not different from the less intensely digital consumers in terms of demographics, but vastly different in behaviors.
Consumer preferences shift daily if not hourly: This can be shown with the example of Burberry, which has now built one of the biggest presences on social networks. Fans are able to discuss and order clothing shown live on the runway, revolutionizing warehousing in the fashion industry.
The consumer is You Channel: Social Currency is the degree to which consumers share information about a brand with others. Vivaldi  identified six strategic territories of Social Currency where companies can improve their relationship with customers: Affiliation, advocacy, conversation, identity, information, and utility. Erich pointed out that a company is ready to build insanely valuable brands and reach new levels of customer relationships through Social Currency.