Thinking
This Week in Business and Brands: A Nobel for Nudges, Data's Dos and Don'ts, and More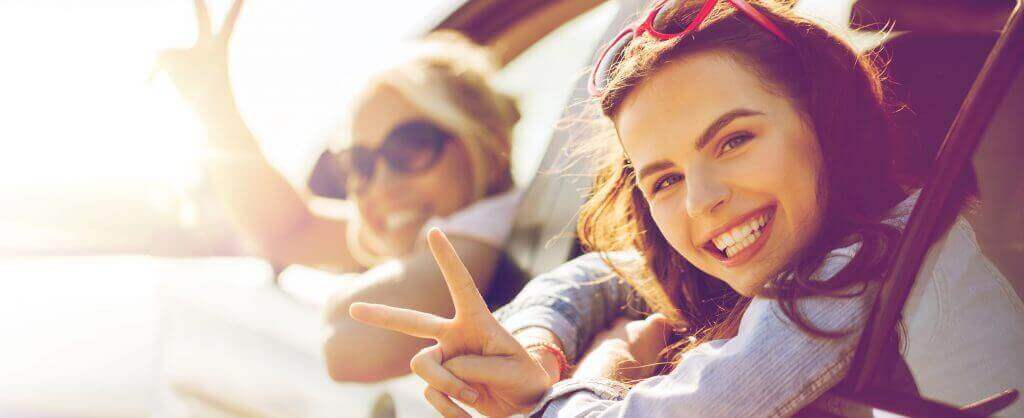 The Vivaldi team curates a weekly roundup of top stories, looking for the biggest headlines in business, and the most insightful opinions about brands. Subscribe here to receive it in your inbox every Friday.
Best Behavior: Economics in the Enterprise
Want to learn a lesson from a Nobel laureate? With this week's esteemed prize awarded to economist Richard Thaler, it looks like behavioral economics can be applied from the marketplace to the meeting room. Despite longstanding theories of "the rational consumer," it turns out humans are plenty perplexing when it comes to their actual actions. But by tapping into their true motivations, little "nudges" can be applied to bring about optimal engagement. For employees, that can mean changing "opt-in" to "opt-out" defaults to increase enrollment in enterprise programs like savings – and a little incentive goes a long way for health initiatives, as General Electric found a few years ago in rewarding smokers for quitting with cash. Of course, little nudges like these can help shape customer engagement just the same – luckily, you don't need a PhD. in economics to discover even more of the benefits behind behavior.
Marketing Millennials: The Golden Age
If the Millennial demographic of 19-36-year-olds is just a bit too broad a range for you, you're in luck: 26 has become the golden age for marketers looking to target their next consumer, as they now number 4.8 million, the most represented of their generation. Catching them on the cusp of big life decisions – buying homes, having children, and changing careers – companies like Home Depot and Scotts Miracle-Gro are developing brand-new products and accompanying educational content for this attractive archetype. This means going back to basics in a big way, offering tutorials from lawn-mowing to paint-picking. It's also changing the messaging in order to move merchandise – since Millennials are more on-the-go without time for deep cleans in the home, P&G now promotes the Swiffer for "in the moment" maintenance. As the "do-it-for-me" generation moves out of "Mom & Dad's," it seems the opportunities abound for companies ready to help these 26-year-olds cross the threshold…
Presenting the Future: What AI Ain't
Although there's no emerging technology with more hype than artificial intelligence, there's probably none with less certainty about its true potential. From finding cures for cancer to starting World War III, predictions are all over the map when it comes to plotting its ultimate trajectory. But there's still plenty of good advice to go around as your organization approaches adopting AI. First and foremost, focus on your own needs, not on the trendy possibilities – ask first whether there's a true demand for the tech in your workflow before merely keeping up with the Joneses. Then be sure to assemble and clean up your big data, as it's "the food that feeds AI" – after all: put good in, get good out. And don't be afraid to piggyback on others' initiatives, cutting in-house costs while taking advantage of the work that's already been done – like the local sheriff's office that uses a pre-made facial recognition software instead of scrambling to create their own. So whatever the future holds, be sure to strategize yours with intelligence that's far from artificial.
Panel of Perspectives: The 411 on TMI
While big data is a big must in the artificial intelligence game, there is still such a thing as too much information when it comes to malleable marketing methods. Here are some hot takes on "over-datafication" from executive experts in the field:
Adam Rostom, CMO of

Ovo Energy

: "Numbers talk and if you've got data that can back up your point, then of course use it. The risk with the sheer volume of data available is you become hamstrung by the need to consult lots of different sources."

Andrew Warner, CMO of

Monster

:

"There's more pressure on marketing to be able to show results and that in turn has led to an obsession with reporting numbers rather than actually measuring the right things."

Karina Pyne, Marketing Director at

GlaxoSmithKline

:

"You need to be particularly careful when you're looking at ROI data, because that might not be the objective you want to deliver. A piece of communication might not be trying to deliver ROI if it's at the beginning of the consumer experience journey and is about building awareness."
Philanthropic Filters: Snaps for Snouts
That's all for this week! We'll leave you with this fun look at how Pedigree is putting the AR in "bark" with a new face for animal adoption…