Thinking
This Week in Business and Brands: Swedish Strategy, English Engineering, and More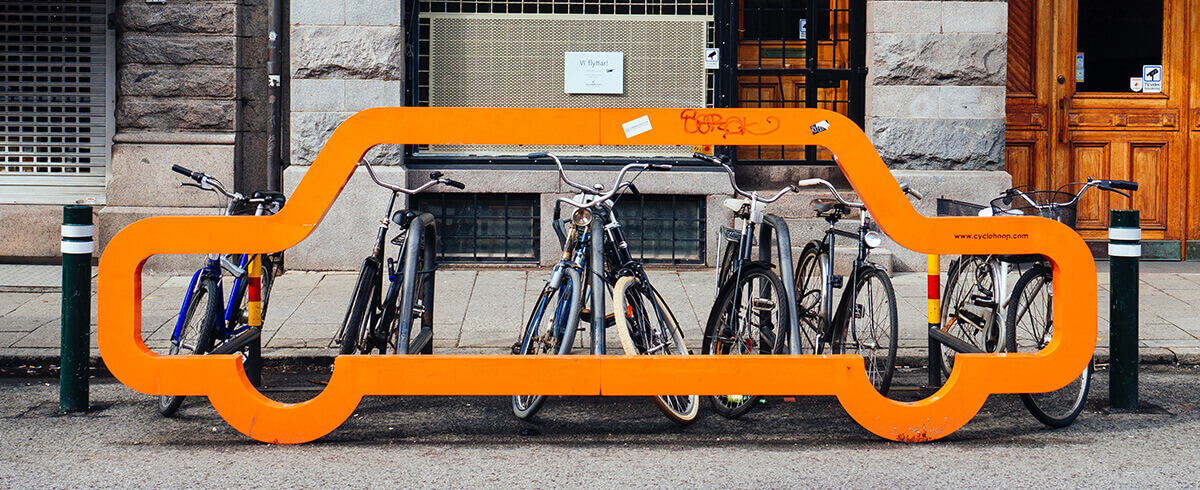 Platform Partnership: No Assembly Required
In one fell swoop, the IKEA may have just put together the perfect unit for sturdy growth. By acquiring TaskRabbit, the on-demand handyman network 60,000 strong, the Swedish furniture giant is primed to take even more headaches out of homemaking and reap the rewards. On top of their recent partnership with Amazon, this latest endeavor places IKEA firmly in the future of platform business, capitalizing on the power of connection and consumer control in order to keep delivering on the evolving customer's modern needs. The acquisition also comes on the heels of the company's new augmented reality app Space, allowing customers to view potential furniture additions right in the comfort of their own homes. Combining tech innovations with sound strategy, it looks like the purveyor of meatballs and mattresses is confidently constructing a formidable future.

Evolving Engineering: Dyson's New Drive

Environmentalists' calls for conservation aren't lost in a vacuum: British appliance manufacturer Dyson has announced its foray into electric car design, aiming to have the first wheels hit the road in 2020. While it may seem like a sudden gearshift for a brand known best for hand dryers and bladeless fans, founder Sir James Dyson has secretly been working on the project with a team of 400 for the last two years. Originally conceiving of the idea in the 1980s, he is now investing £1 billion to develop the car itself and another £1 billion in its battery. Competing against the likes of Tesla, Nissan, and BMW, it's not necessarily an easy road ahead for the new entrant in the race to zero-emissions. But this is the company that took the bag out of vacuums, after all – so we won't be surprised if this is just the first of many more revolutions per minute…

Talking Tactics, Tête-à-Tête: Tuning In to Transform

You might not think of hearing aids as the next big opportunity for a branding evolution. But as Amplifon's director of global digital transformation, Cristiano Grimaldi heard the call loud and clear – so be sure to lend an ear to these insights that helped turn up the volume:
On the brand makeover: "We had to connect with our customers emotionally. It's no good just to tell them about us, we need to show that we understand what they're going through. We spent a long time getting the tone of voice right and the imagery to be empathetic as well as talking about our products and service."
On knowing the audience: "Typically, an influencer will be carrying out research for a loved one, so we realised we had to speak compassionately and directly to them as well as the customer. So we split the site into three distinct sections: one part for those wanting information for themselves, those who want it for someone else, and a section for people who already have a hearing aid."
On the hardest change: "The biggest challenge in any digital transformation work is the organisation itself. You need to get it focusing on the customer and not itself, so you need to question assumptions, challenge the thinking and the company culture."
Consumer Connection: Make Your CX A+
It goes far beyond your website – as leaders revealed in Dmexco 2017, creating powerful customer experiences takes a lot to really click. Luckily there are few moves you can make to ensure a better CX for all. First, know that availability gives authority: with attention spans down to 8 seconds, you need your digital touchpoints to load fast and seamless. Next, innovate to last, not only giving a spark today, but providing a long burn into tomorrow. And don't forget your humanity: as one Deloitte leader explained, "We have to remember that our customers are human – we're also more disconnected from each other than ever, so being authentic and honest about the value you're creating for people is very powerful." On that note, make sure your partnerships and collaborators co-create from the heart, since savvy audiences won't waste time on insincere influencers. Ready to take your CX from S to XL?
Visual Victory: Ford's Future is Female
That's all for this week! We'll leave you with this powerful and timely new campaign from Ford, saluting the new women behind the wheel in Saudi Arabia…