Thinking
This Week in Business and Brands: Catching Waves, Clues to Customer-Centricity, and More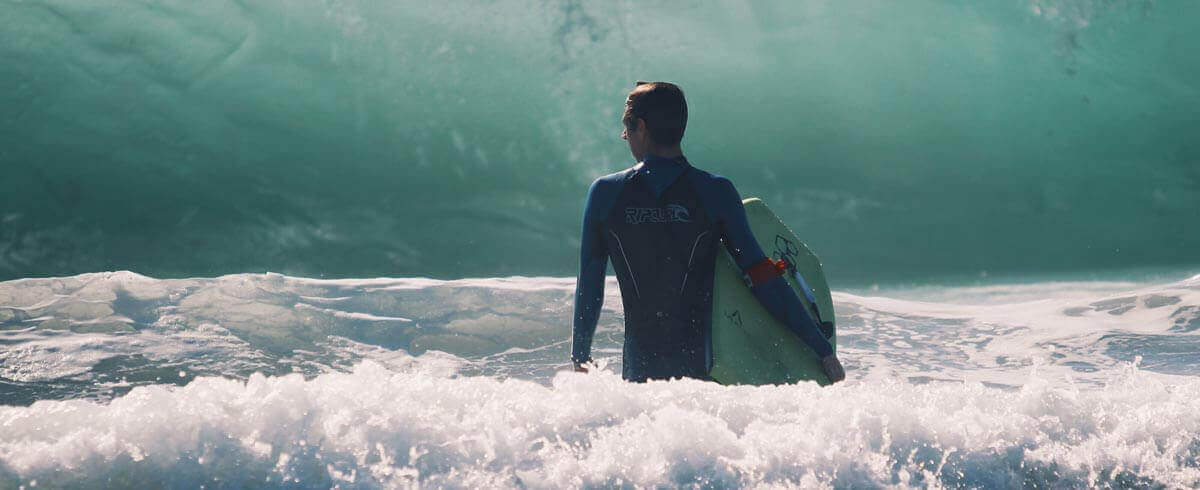 Clues to Customer Centricity: Take Flight with Humor
Want to learn from the three most customer-centric brands out there? Then be sure to take a tip from Amazon, TD Bank, and Southwest Airlines, who have topped the rankings with their superlative service and people-prioritization. Aligned with our own learnings and research on how to build Social Currency, this is a reminder: innovations should all be grounded in bringing value to the customer. Hence Amazon's Kindle, drone delivery, and Prime features. Or TD's strategy for satisfying their account holders by cultivating convenience, making everything as easy as possible for customers (hence their later hours, daily schedule, and increased openings across the country). Finally, take a page out of Southwest's playbook and make sure to start from within: happy employees really do make for happy customers. When "people are [your] greatest strength," giving them the best makes them give your customers nothing less. Have you got what it takes to rise up the ranks of customer-centricity?
New Seeds for Growth: Agriculture Meets A.I.
It looks like it could be the beginning of an agricultural, industrial, and digital revolution all-in-one. Farming manufacturer giant John Deere is sowing new innovations with the acquisition of a machine learning startup, and planting fresh intelligence into its titanic tractors for greater automation and conservation. By "bridging the gap between traditional agriculture and the fully automated farm of the future," the company is a poster boy for platform thinking and a case study that we reference often (see here). By investing in exciting opportunities like "see and spray," a method in which the machines can identify bad weeds and eliminate them without the assistance of a human hand, the data collected and exchanged between tractors and agricultural partners can save farmers "up to 90 percent" of the chemicals used while reducing labor costs at the same time. There's no industry too old to learn some new tricks from our digital world – and the rewards are there for the reaping.
Talking Tactics, Tête-à-Tête: Scoring Big with Sports TV
In a world where more and more viewers are taking their entertainment to the small screen, it's no small feat to keep audiences engaged in traditional TV. But for former Vivaldi client BT, the UK comms enterprise, consumer marketing director Dan Ramsey still has a few big plays up his sleeve:
On embracing new ways to watch:

"The main new trend we're picking up on is second-screening. We're noticing a lot of people will be watching the game and then be on social, too, which is especially huge for us when people want to watch their prime match on TV but then keep up with another through our app."

On teaming up towards one goal:

"We're guided always by shareholder return, pure and simple. There isn't a single negotiation we go into where we haven't come up with a sum of what we think those rights are worth and what we're willing to pay that will give a good return to our shareholders."

On how to maintain momentum with change:

"If you're in middle of a transformation programme, you've got to keep going. The offer has to keep moving on, but so, too, does the messaging and marketing to your customers."
Surfing Strategies: Catching the Big Wave
Wish your organization could hang 10 and glide ahead of the competition? Take a tubular tip from our friend and strategist Eddie Yoon, who offers three keys to catching opportunities as they crest. First, build an early warning system: like an advance scout watching the ocean for ideal conditions, make sure to harness share-of-growth and problem penetration metrics to spot opportunities before everyone else grabs their boards. Then, change your go-to-market tactic, innovating early with truly new offerings to advance your quest for greatness. Finally, be bold: sometimes you have to ignore rumors of sharks in the industry's waters to catch those biggest risk/reward waves the others are afraid to ride.
Video Victory: Ridesharing into the Sunset

That's all for this week! We'll leave you with Lyft's latest creative journey, lassoing Jeff Bridges as a cowboy campaigning for culture…