Thinking
This Week in Business and Brands: Home Invaders, Ghoulish Growth, and More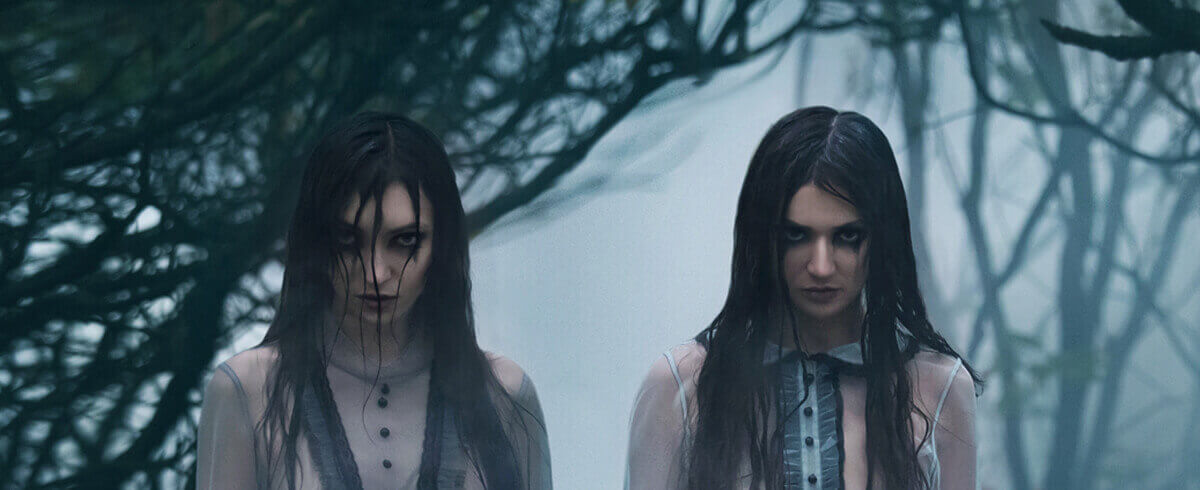 Frightful Features: Prime vs. Privacy
From Alexa's Echo speaker to the Show display, it's been no secret that Amazon wants to get into your home by any means possible. But the marketplace mammoth just took another big step into home invasion with Amazon Key, literally opening your door for deliveries along with domestic surveillance, to boot. Combining a security camera with a smart lock system, subscribers grant access to not only couriers, but even home cleaners and dog walkers, ushering in a new era of both trust and remote services. After all, installing multiple cameras throughout the home (not to mention Amazon Look, the closet-cam clothing consultant) means giving the company even more of an eye into the lives of their users, which would certainly provide another boon of big data. Next month's launch of the program will show exactly what 85 million Prime subscribers prioritize – convenience or control?
The Millennial Monster: Gucci's Spooky Success
Want to know the secret behind fashion megabrand Gucci's terrifying turnaround in the last two years? Lurking in the shadows is a group of millennial advisors consulted directly by CEO Marco Bizzarri, who lauded his under-30 staff for keeping him and the rest of the executive suite in the know and open to new ideas. Working with a "bottom-up approach" of feedback and group think, the company culture reaps insight far beyond what's hip in the young fashion world – in fact, it was the millennial committee that identified a way to cut costs on their leather production process, preventing any further unnecessary waste. Quoting Peter Drucker's "Culture eats strategy for breakfast" line, Gucci's CEO knows the importance of leading by example to create an ethos that fosters creativity and collaboration throughout the entire organization. With sales growth skyrocketing as a result, it's clear there's nothing to say boo about there…

Talking Tactics Tête-à-Tête: Potent Potions for CEOs

Speaking of laudable leaders: if you want the formula for success as a contemporary chief executive, take a tip or two from CEO-whisperer Marc Feigen, personal advisor to leaders of big brands from Disney to Estée Lauder and beyond:
On his role as counselor: "A consultant says, 'Here's the problem, and here's how to fix it.' My job is listening a lot, then helping CEOs refine ideas into strategy that will convince the board and their lieutenants, and advising them on how fast to push radical change."
On managing your managers: "The right approach isn't being buddies. The challenge is achieving two objectives: learning the concerns of the individual board members, and using that knowledge to win their support for your strategy. And those concerns diverge widely."
On the clout of computing: "CEOs don't have to know how to code. But they need to understand how technology is reshaping their industry from top to bottom. A generation of management, mainly top execs, could get skipped over because they're not comfortable enough with technology."
Insight Innovations: Reapers of Research
When it comes to the market research behind big brands, things are not always as they appear. But by taking the mask off of momentary campaigns, a lot can be learned and applied from the latest innovations in the field. In behavioral economics, for example, metrics are growing even more minute, tracking online consumers' hover-and-click behavior down to the millisecond and interpreting both body language and intent as a result. Other data scientists bound from behavior to the brain, where neuro-research is finding that branded content embeds in consumer memory 60% more than a simple Youtube pre-roll, confirming those stronger connections in the cranium itself. Finally, sensory research tracks the actual eye movement of scrolling shoppers, which has been used to prove that images showing people of the consumer's own demographic will hold their gaze faster and longer. Take your pick of tech – there are plenty more tales to be told from this crypt of consumer captivation.
Eerie Engagement: Premier(e) Placement
That's all for this week! We'll leave you with this look at all the brands betting big on today's spooky return of Stranger Things, tying timeless nostalgia to today's top talent…