Thinking
This Week in Business and Brands: Customer-Centric Currency, Selfies & Sponsors, and More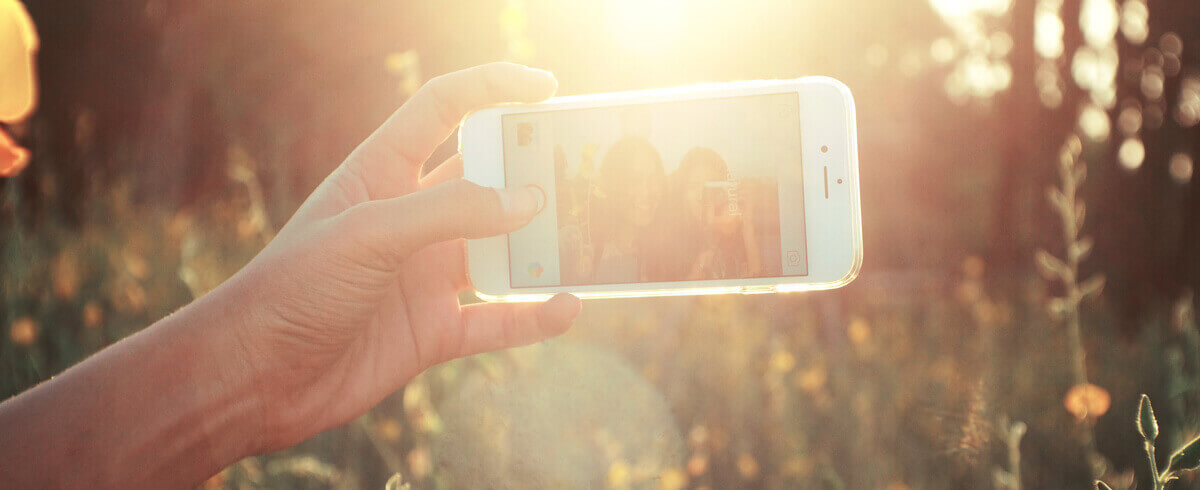 Back to Basics: ATMs and the ABCs at 50
It's time to make a withdrawal from the bank of customer-centricity:

celebrating its 50th birthday, the Automatic Teller Machine still has a lot to teach

us about innovation and meeting consumer needs. In our modern age of AI and machine learning,

Barclays'

first ATM from 1967 now serves as the perfect foreshadowing of human replacement through ease and efficiency. And while the original may seem basic by today's standards, its harnessing of multiple technologies (security, mechanics, coding, etc.) is what made it a genuine disruptor. Not only did things get simpler and better for the customer, but it truly shifted the entire perspective of how, when, and where banking can happen. So innovators of today, take note: 1) Put the customer's needs first; 2) Smooth changes are better than fast; 3) It's OK to adopt another's good idea; and 4) The consumer's time is money (quite literally, in this case).

Marketing Muscle: Selling with Selfies

Ever wonder just how much power those Instagram influencers really have? Looks like you can put a number on it: $1 billion worth, to be precise. That is, for now: by 2019, that number is expected to double (and quintuple by 2020) for the "influencer marketing industry," as the number of users continues to climb towards 1 billion itself. As traditional television marketing declines, social media opportunities are certainly on the rise, and there's no shortage of public spokespeople for brands of all categories and niches. And that's just on one platform alone – the potential market across Facebook, Twitter, and other channels combined is perhaps too staggering to quantify. But with anywhere from $50 to $500,000 spent on a single sponsored post, there's #nofilter needed to see the future of social advertising through rose-colored glasses…

Talking Tactics, Tête-à-Tête: Challenges for the Chiefs

That said, the future also holds plenty of problems for CMOs to solve as they face both the pressures and opportunities from the evolving technology of our marketing world. Time to take a tip or two from veteran marketer and former Microsoft chief, Thom Gruhler:
On the changing landscape:

"Today customer experience is the new brand and winning requires data.

And yet, identifying the right data to model, predict, and improve performance across all touch points is one of the toughest challenges facing CMOs."

On telling the right tale:

"Brand storytelling and content has never been more important, but marketing has changed. We now have to understand where to tell stories across mediums and how customers interact with content through predictive data."

On engaging an elusive attention:

"Customers not only desire better content, but also experiences that are frictionless, contextual and personalized to them – based on where they are and what they're doing in the moment."
Reviving Retail: "Experience" as Enterprise
It's the song that never ends: if traditional retailers don't make big changes fast, they'll be next on the chopping block under e-commerce's dominant reign. Some have heard the music and are dancing to a new tune: as experience is everything when it comes to all kinds of shopping, there's still opportunity to stand out and draw customers in. Take makeup giant Sephora, for example: with their "Beauty Workshop" available both in-store and online, shoppers can learn tips and techniques as they browse, getting much more than a simple click-and-buy routine. And consider Apple's in-store employee playbook, encouraging excellent engagement from the second their customer enters the door to the moment they leave. Combining culture with convenience, many brick-and-mortar businesses still have ample openings for amping up the experience factor to leverage long-term loyalty. Always better to innovate and implement than stay still and suffer…
Innovation Idols: Disrupting for a Decade
That's all for this week! We'll leave you with this look back on the ten years of the iPhone, celebrating the birthday of everybody's favorite computer for their pocket.