Thinking
This Week in Business and Brands: Driving Toward Demise, Panning for Purpose, and More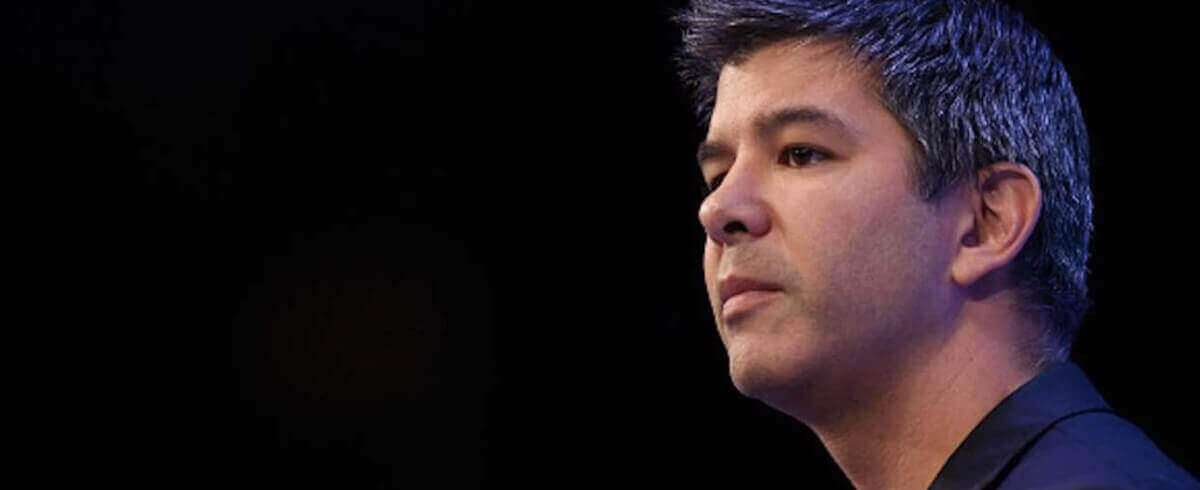 Big Story of the Week: Self-Driving Toward Self-Destruction 
How do you stop the bleeding of a company fraught with unethical practices, harassment charges, and possibly illegal development tactics? Cut off its head: with Uber's C.E.O. Travis Kalanick resignation on Tuesday, the $70 billion brand is hoping to begin the rebuilding process before the unicorn suffers any more damage. The immediate question of who will take over the chief position remains unanswered – and the same holds for at least six other major gaps in the company's executive leadership. These include the seats of COO, CMO, and CFO – not to mention General Counsel, which appears to be needed most of all at this pivotal moment in the company's history. Add another dozen senior executives departing over the last several weeks – some jumping ship, others made to walk the plank – and the decimation paints a pretty bleak picture. But a behemoth of this size isn't on its last breath yet. With several new hires and internal promotions, time will tell whether that sound is a rallying cry or a death knell…
Platform on a Pedestal: Amazon's Unstoppable Flow
Is there any category Amazon can't disrupt? With an updated mission statement shortened to "We seek to be Earth's most customer-centric company," the answer is: probably not. After adding Whole Foods to its cart last week, there's another new major player who'll be coming aboard to take advantage of opportunities in the online marketplace. While the deal isn't completely done, Nike's about to swoosh onto the scene with an official brand registry on the platform, selling its sneaks directly and fighting back against resellers already on the website. As Amazon sales represent 2 to 4 percent of sales for wholesalers, the move could mean up to $500 million extra revenue for the sports brand. At the same time, Nike is strategizing its own marketplace on a local level, focusing on "key cities" and going more digital there. Can the two big brands actually play nice, or will one take their ball and go home?
Talking Tactics, Tête-à-Tête: The Data Farmer in the Dell
Haven't seen a Dell computer in a while? Well, you're getting much more than a PC in 2017. With seven brands under Dell Technologies' umbrella, a genuine digital transformation is in store for the tech giant – and the world. Just ask SVP of global brand and creative Liz Matthews how to go about it:
On leadership lessons learned: "People's true character comes out during adversity. This really impacted me and formed a fundamental belief that it's not about you – it's about the people around you. I've carried this belief since then."

On defining a purpose: "We create technologies that drive human progress. We are large and small. We are open and integrated. We have a customer heritage. At the end of the day, people are your customers."

On "Keeping it Real": "Digital transformation is hard. It doesn't happen with the push of a button or a wave of a wand. Our customers' stories inspired us. It takes hard work, people, partners – so let's make it real."
Strategy Spotlight: Panning for Purpose by Sampling Stories
How do you get your company behind a purpose that feels like more than lofty lip-service? Turn to the tales of your consumers – by highlighting aspirational anecdotes, the proof of practice can make for a much more influential illustration. Take Sweetgreen, for example: after a customer wrote to the brand thanking them for their superlative service, the letter made the rounds through the company to further promote their underlying purpose. In the words of its co-founder: "We want to create intimacy as we scale, and stories are the key, [so] we empower everyone to collect, on a day-to-day and weekly basis, stories of people living core values." By paying special attention to these inspiring examples, your culture can harness the power from actions that speak louder than words.
Video Victory: Conquerors of Cannes 
That's all for this week! We'll leave you with this look at the big winners from the Lions Grand Prix – and be sure to check out how Adidas ran past Nike to do it "Their Way"…