Thinking
This Week in Business and Brands: Bonding for Battle, Banking on Beauty, and More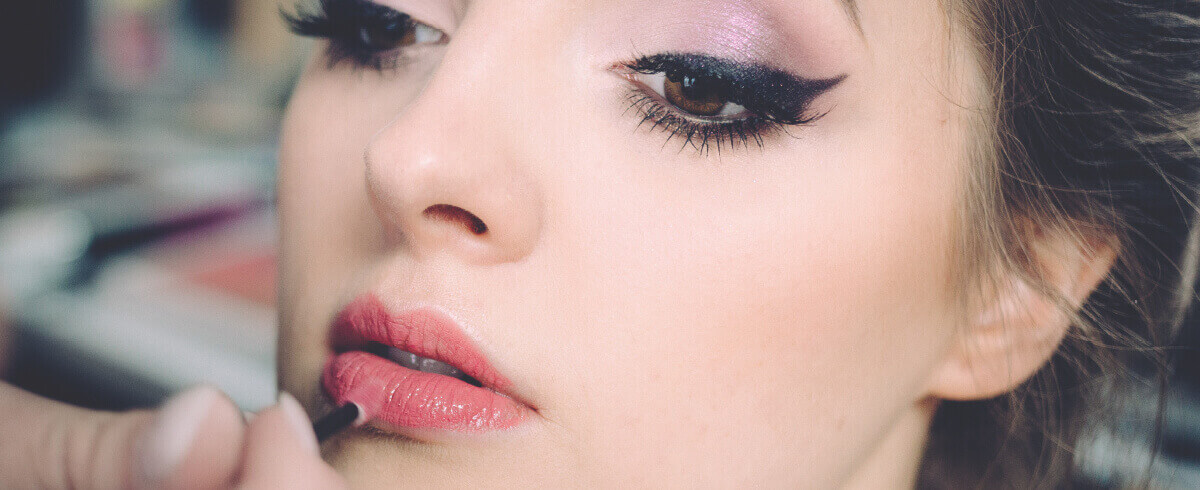 Powerful Partnerships: The Enemy of My Enemy
In the battle for business, sometimes it takes a common threat to bring new allies together. Such was the case this week for Google and Walmart, who hope their combined powers will be enough to stand up to Amazon's supremacy in voice-activated shopping with Alexa. Using Google Home to call out orders through the superstore, users will now be able to shop for fresh produce, arrange for in-store pickups, and customize recurring orders without lifting a finger. And while that new alliance attacks on the vocal front, Target is getting in the fight by doubling down on in-house brands to attract shoppers through aesthetics. After seeing Nike join the online marketplace with direct online sales, the big red dot is betting on more big-name collaborations with designers to pack that exclusive-yet-affordable punch. Only time will tell whether these tactics can even the playing field or merely make for minor advances…
International Affairs: Beauty Booms in Beijing
There's another big fish choosing not to swim in Amazon's waters: Estée Lauder, who's enjoying a feeding frenzy overseas to grow sales 40% in China this year. What's behind the enviable expansion? First, a triumphant team-up with Alibaba's consumer market, launching MAC's e-commerce with the biggest beauty first-day sales on the marketplace. Then it was making more friends on phones, moving into mobile with WeChat campaigns like a VR lipstick try-on app. With 50 percent of digital sales coming from mobile, there's no doubt in the strategy's success. And taking advantage of the perks from China's lower taxes for foreign advertisers, there's even more money to move toward marketing. With the power of online shopping migrating luxury purchases from the store to the home, the brand is poised to continue its Asian ascendancy with authority.
Talking Tactics Tête-à-Tête: Don't Downplay Design
Looking for new ways to tap into the strength of synergy when it comes to your strategy? Take a tip or two from Microsoft's Creative Director Dave Nelson, who knows the advantage of applying aesthetics at the very start:
On prioritizing people: "We are looking at how we can get the computer to be more human-literate rather than making people more computer-literate. We are at the forefront of AI, and the amount of data we have is opening up a lot of opportunities to have products less in your face, and to have interactions that have no interface."

On the distinction between strategy and visual design: "It all comes back to goals and intention: What kind of brands are we building? What do they stand for? And, ultimately, [how] do we want people to understand and feel about them? — Branding is meaningful differentiation."

On progress over perfection: "We've learned to push things out even if they aren't perfect. Perfect is a good striving point, but it's impossible to get to. Sometimes you have to just put it out there and get feedback so you can iterate. Embracing change is one of the core tenets of our culture. We promote the growth mindset and try new things without being afraid to fail."
Organizational Optimization: Marketing as a Muscle
In the last few years, we've seen the astounding ways digital platforms have disrupted the face of the marketing machine as we know it. Why, then, have the underlying mechanics remained largely unchanged? According to McKinsey, it's time to modernize your marketing management, and there's three key ways to go about it. First, move away from linear campaigns with few partners to an interconnected ecosystem, harnessing a variety of agencies, analytics, and ad networks for more collaborative communication. Second, apply agility to scale, hanging up the hierarchy for high-performing teams that set stock in speed and stability. Finally, advance your analytics to promote personalization and underscore the UX to compound the customer-centricity of your campaigns. It's certainly no small task, but take the time to transition and big benefits are bound to blossom.
Ephemeral Executions: Eclipses and Engagement
That's all for this week! We'll leave you with this look at the quick and quirky campaigns from the big brands who made the most of the moon…