Thinking
Brand New World Preview: Meet Ashley Wolf Berman, Birchbox's VP of Cross-Channel Marketing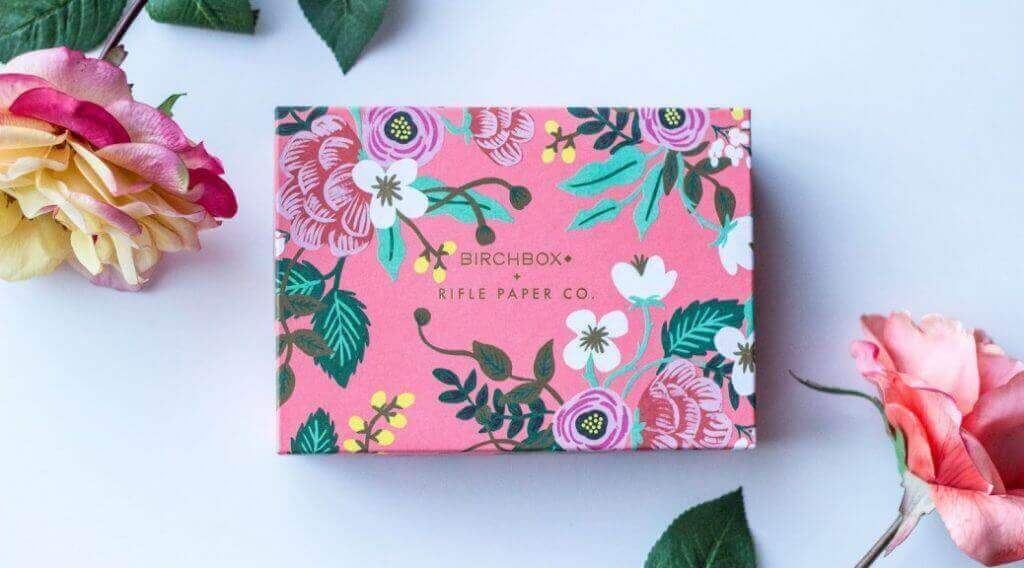 On Wednesday, April 20, 2016, Vivaldi will host a panel discussion at our New York office you won't want to miss. Moderated by our own Larry Lucas, "Brand New World: The Speed, Scale, & Scope for Winning the USA" will include perspectives from panelistsAshley Berman (Birchbox), Michael Gonda (Chobani), Jesse Bull (Tough Mudder), Philippe von Borries (Refinery29), and Rob Candelino (Unilever).
To give you an idea of what's to come, we talked with Ashley Wolf Berman about the upcoming panel and her experience as VP of Cross-Channel Marketing at Birchbox, a leading online beauty leader with a million monthly subscribers.
Beauty is a very personal topic and many beauty brands target a niche market that corresponds to their style. Birchbox targets a large audience you call 'the beauty majority.'  How do you nurture relationships with customers at such a large scale?
Many people assume that as a beauty company, we must be targeting avid beauty lovers, but Birchbox actually resonates best with women who have a more casual relationship with beauty. Our customers represent the majority of women – they want to look beautiful but beauty is just one part of their busy lives. They're successful, confident, brave and open-minded women who are willing to try new things. Our role is to take someone who is already great and give her the tools, products, and tips to make her feel even greater. We allow her to be an individual, and Birchbox helps her discover beauty that's right for her.
We do this in a few ways:
1) We use the information we know about her to converse with her using targeted and personalized CRM, showing and sampling her relevant products, and contextualizing her experience.
2) We listen to her. We learn about her beauty needs and questions. We find new brands and products that we think she'll want to try. And because we're not targeting a niche market, we can provide different products for women with different beauty needs, rather than a one-size-fits-all approach. We even created our own beauty line, LOC (Love of Color) based on a gap we identified in the market for easy to use and portable lip and eye shades that work for a variety of skin tones.  And LOC (Love of Color) has become one of our best sellers!
3) We also invest time and resources in having one-to-one conversations with our customers. For example, on Snapchat we converse with fans directly and on Facebook Live we answer questions they have in the comments through chat. I'm always amazed that we are able to answer just about every question asked. Additionally, we create content around key topics (like how to get messy waves overnight) that can be found on YouTube and our site whenever she needs it.
How is the growth of mobile changing the dynamics of customer acquisition in beauty and personal care?
Mobile is not the second screen, but rather THE screen. Every experience we have has to be optimized for mobile above all else. We need to make it easy for customers to get to know us, subscribe and shop with us easily on their phones, regardless of whether they visit our site or our app. While at Google recently, I heard a stat that people pick up their phones an average of 150 times a day. That's over a thousand times a week! We just need to be one of those times.
We're working hard to make sure our experience is a great experience across both mobile site and app. This means it's fast, easy to use and enjoyable to browse and shop Birchbox from any mobile device.
Birchbox broke the rules of the sampling business and transformed what catalog ordering meant for most of us. What do you predict will be the future of e-commerce?
We know that consumers want the right product, at the right price, from a company they love. It's the convergence of convenience, functionality, and delight. Subscription is a natural evolution of e-commerce that allows consumers to be passive and still receive the best products.
As we move into the future, personalization will be even more important to consumers. They already expect (and will continue to expect) that brands know them, get them are giving them products and experience for them.
We are focusing on meeting her wherever she is in her beauty journey, helping her with whatever questions she has, and letting her shop in whatever place and with whatever device.
We love the thrill of discovery that Birchbox brings every month. Is it hard to stay loyal to one brand, or has Birchbox helped you find one product that you now can't live without?
I love getting my box every month (I actually just received my April Rifle Paper box as I was writing this – and it's beautiful!). Even as a Birchbox employee, there's something special about getting a box addressed to me containing beauty products, just for me.
As a new mom, I've recently gotten really into dry shampoo so have been trying out different brands in search of my favorite. I didn't get one in this box but I did get a hair treatment which I'll be trying this weekend when I have an hour of 'me' time.  Last fall, Birchbox sampled mascara in every box. I received W3ll People Expressionist Mascara, which I love – it's really easy to use and doesn't get clumpy. I have recently been layering it with Benefit Mascara per recommendation from one of my colleagues!