Thinking
Expert Jury from WirtschaftsWoche Awards Vivaldi "Best of Consulting"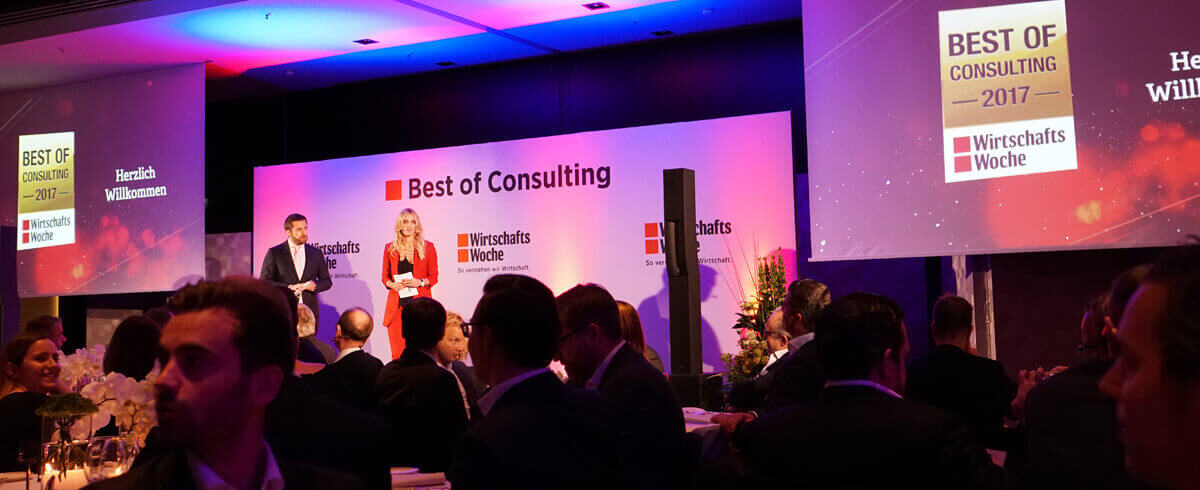 We are honored to be awarded "Best of Consulting 2017" in the category of Marketing and Sales by WirtschaftsWoche, the leading weekly business magazine in Germany.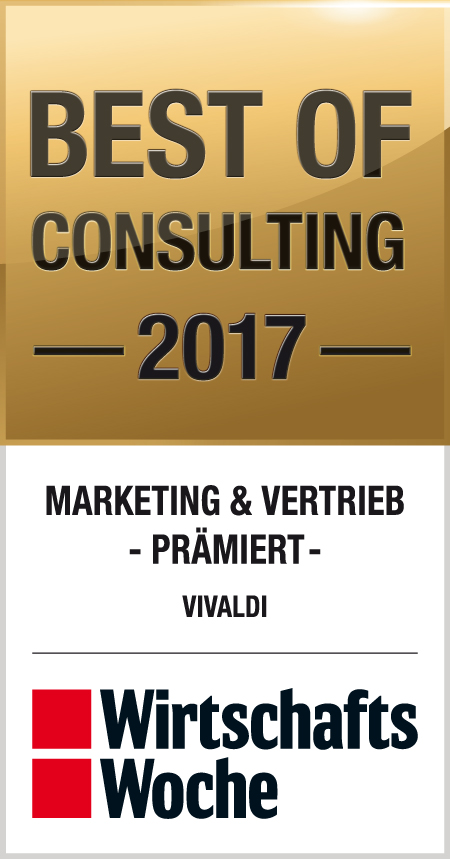 Both the academic advisory board and the independent jury, composed of top-class company representatives, assessed the outstanding customer value of the project that we handed in for the case competition. In addition to our innovative and multinational project approach, the jury was also impressed by the feedback shared by our client, who expressed their high level of satisfaction with their respective market successes resulting from our collaboration.
Now in its 9th year of awards, WirtschaftsWoche elected the best consulting companies in Germany in the following categories: marketing & sales, competitive strategy, supply chain management, IT management, restructuring, financial & risk management, and M&A. The award for the comprehensive project competition is counted among the most prestigious awards of the German consulting industry.
At the award ceremony on November 21st in Duesseldorf, Björn Sander, Dr. Markus Zinnbauer, Christian Wank, and Laura Frey received the award on behalf of the Vivaldi team.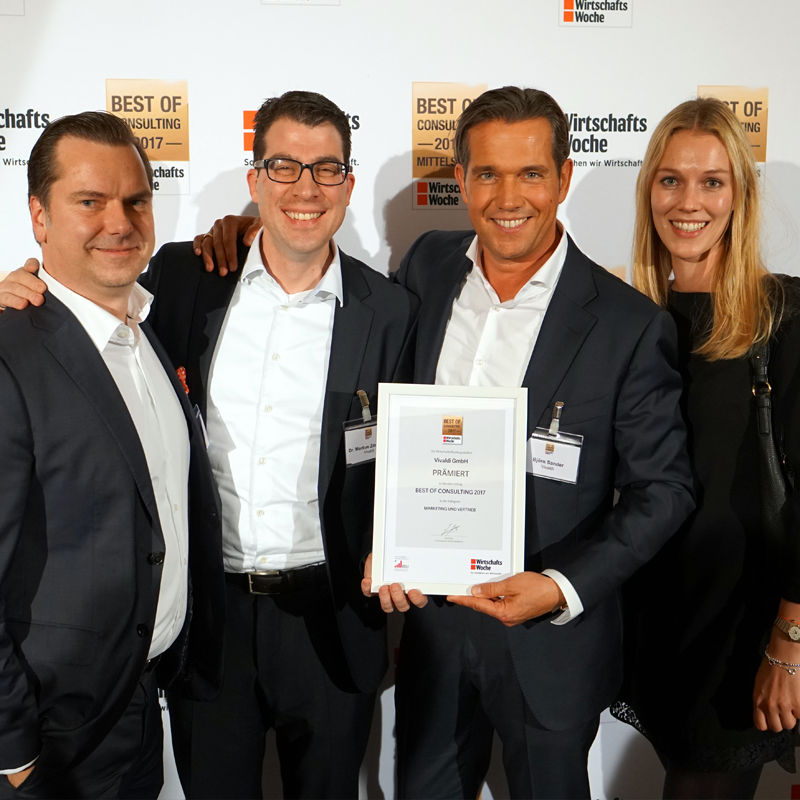 This year, the top-class jury was comprised of Dr. Ulrich Becker (Managing Director, UBS), Dr. Wolfgang Colberg (Partner, CVC Capital Partners), Dr. Christian Langer (Managing Director, Lufthansa Technik Logistik Services GmbH) and Prof. Dr. Miriam Meckel (Editor of WirtschaftsWoche).